On the EQuIS Collect Mobile Login screen, enter the required credentials: Server, Username and Password. Enter a URL for the EQuIS Collect Enterprise site. This is a secure website and requires user credentials to login. On the Collect Mobile Login screen, enter the Username and Password provided by the database administrator. If configured, Collect users may be authenticated with Azure Active Directory (AAD). A "Sign in with Microsoft" button will be visible on the login screen.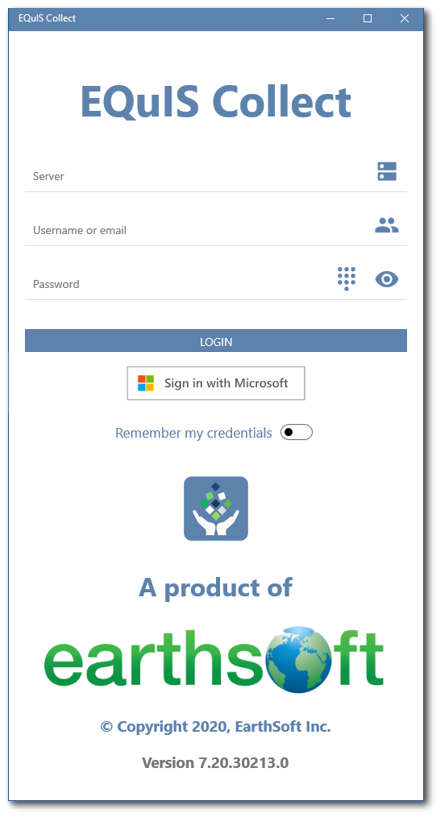 To see the password as typed, touch the Show Password

icon next to the password box. To have the app remember the login information, tap or move the slider to the right. Tap the Login button to open the app. If the Remember my information option is selected, then the next time the app is run, the login screen will be skipped. The current user can be changed by logging out of the app from the options menu.