Tap the Menu

icon. Tap the Templates/Forms option to open the Forms and Templates tabs.
Templates Tab
Tap the Templates tab to display the templates assigned to the user in Collect. The template version number is shown after the template name. Templates are listed in alphabetical order. If numerous templates are assigned to a user, the search box can be used to find the desired template.
If not automatically downloaded, new templates will display a Download

icon. Tap on the Download

icon to download the template to the Collect Mobile app. Once downloaded, the template can be used to collect data. Templates tab can be hidden in Settings/General/Hide templates tab.
Forms Tab
Tap a desired template to create a form. The Form Information screen opens. Enter a form name, select a facility, and add an optional form description. Tap Save to create a working Form. Once the form is saved, it appears in the Forms tab.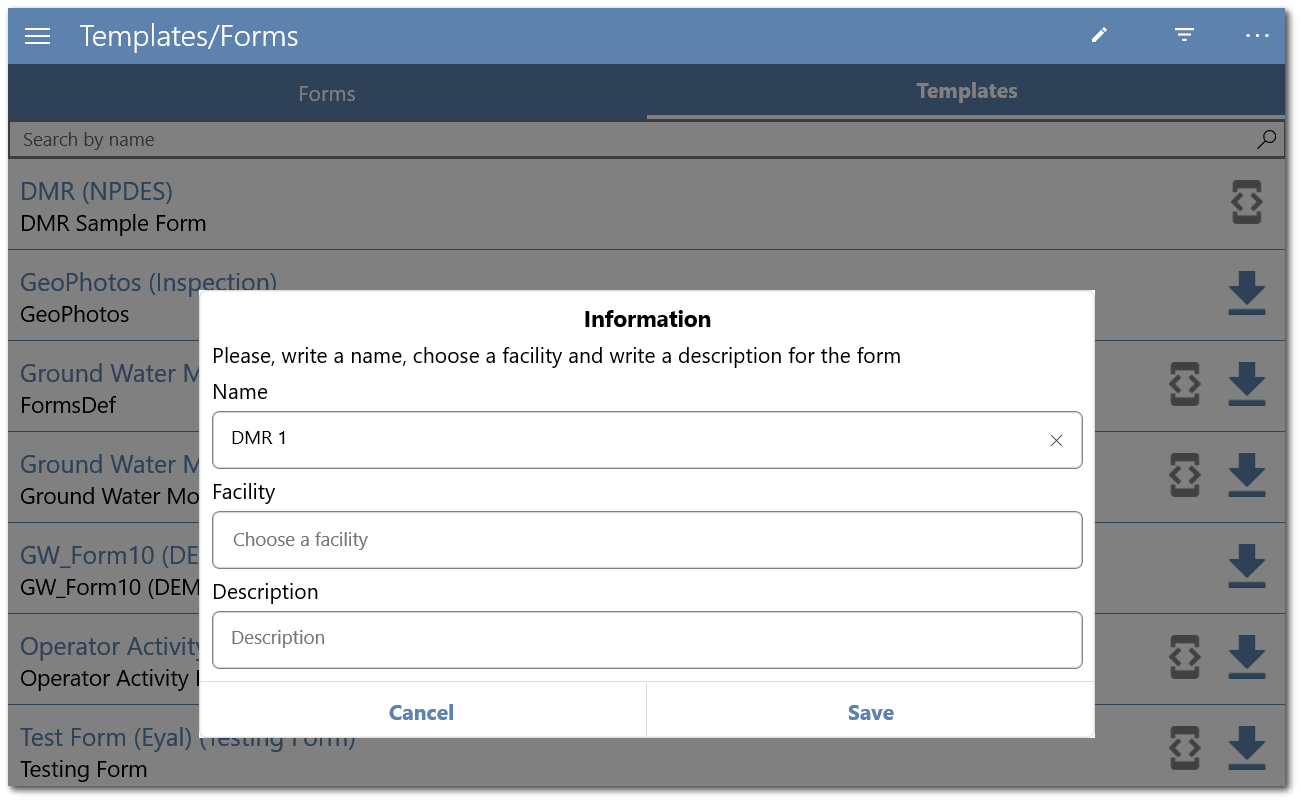 All saved forms are displayed on the Forms tab. If numerous forms are available, the search box can be used to easily find the desired form.