A new form can be created directly on the server, based on an existing template. To create a new form, select the New button on the Forms page frame.
The Create Forms page opens. Edit the form details in the available fields. Note that the Red Bold* details are required fields.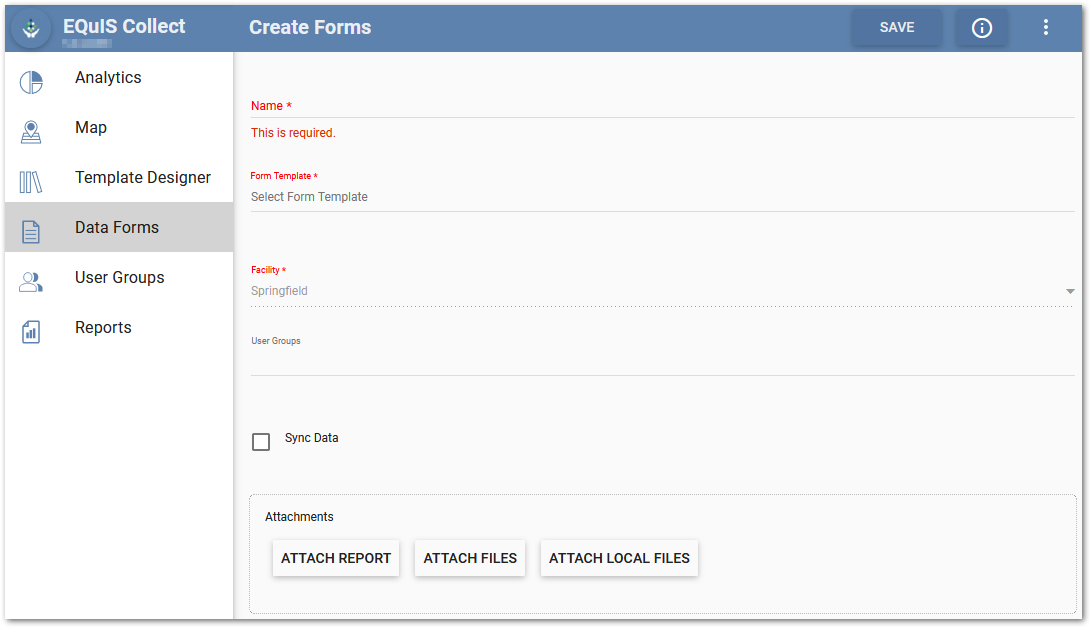 Clicking on Select Form Templates opens a drop-down menu of existing form templates.
The Facility ID reflects the active Facility session. Select the Facility Chooser on the Collect dashboard header to change the facility.
Select Users Groups to open the Groups window. Check the boxes for all desired user groups and select the OK button.
The Sync Data feature allows multiple Collect users to use the same form and see all the data that has been collected from multiple devices. Check the Sync Data box to enable the synchronization option. This feature requires an active data connection and that the form be generated on the server. Once a user has collected data and pushed the data back to the server, the sync feature will allow other users to synchronize the records across the devices. See the Sync Data Functionality article for an example of data syncing for multiple mobile devices.
To attach files to the form, select the Choose File button and choose the desired file(s). The attached filenames will be displayed.