The Refresh functionality allows users to update an existing pre-populated data form with the most recent data stored in the database, without needing to create a new data form. Data forms must utilize pre-population, and have the Allow Form Refresh check box selected when creating a data form in Collect Enterprise, for the functionality to be available. In Collect Mobile, a Refresh

button will be displayed for the data forms configured with these options selected. Clicking the Refresh button will update an existing data form with the most recent data from the database without overwriting any previously collected data.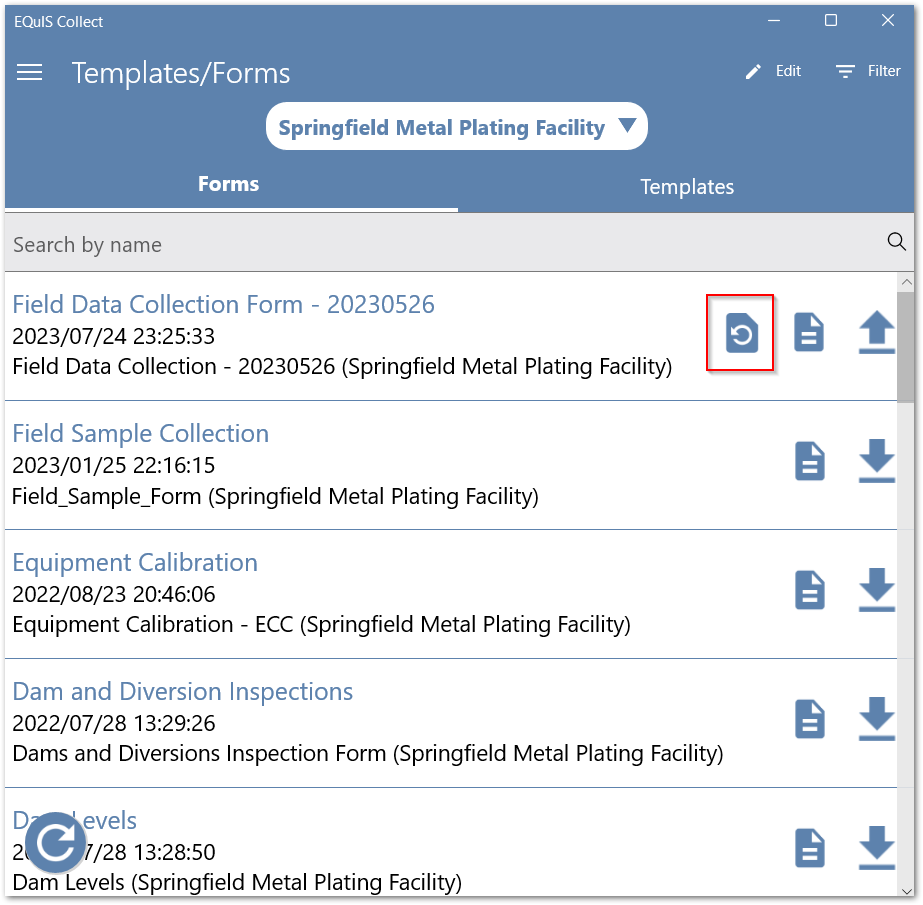 This feature requires the following:
•A Data Form configured with pre-population and with "Allow Form Refresh" selected.
•An active data connection while using Collect Mobile.
Notes:
•Form data will only be refreshed for values that have pre-population configured. Aggregating values that are not pre-populated requires using the Sync data functionality in Collect Mobile.
•The Refresh button will only be displayed for data forms that have Allow Form Refresh checked.
Copyright © 2023 EarthSoft, Inc. • Modified: 21 Aug 2023