The Map Form View feature allows users to manage forms using their locations on a map. This feature requires using a geography field and assigning it to the Map Field header (see the Add Forms and Fields article for more details).
By default, forms will display the records using the List View. The List View displays the form record assigned to the Header Field. To view the records in Map View, click the Map button (beside Reports) in the top right.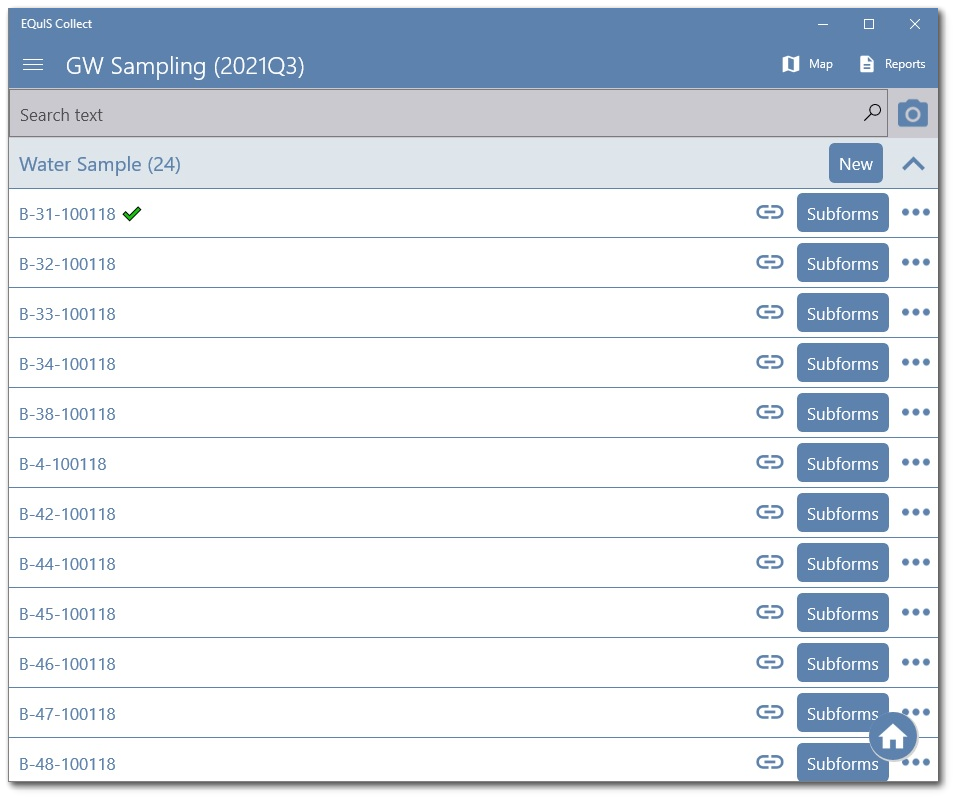 This will switch the view and display the records and header on the map using Pin locators to mark the locations where the records have been taken. To return to the List View, click the List button (beside Reports) in the top right.
In Map View, several buttons are available to help visualize the data markers:
•

– Change the map type (e.g., street, hybrid, satellite).
•

– Zoom in to the local area containing all the records.
•

– Zoom out to a regional overview containing the records.
•

– Shows all the forms that can be displayed in map view. Tap on a form to select or de-select the form for viewing. A check denotes the form currently set to view.
•

– Displays the map center.
•

– Open a new record, within the form currently set/on, to enter field data/information.