This feature allows the user to receive EQuIS user reports sent from the server on their field device(s). Each time a form is opened on Collect Mobile, the user has access to the user reports (called Mobile Reports) associated with the template.
For example, in the case of a water sampling template, the Collect - COC Report report can be generated on the server and the chain of custody sent back to the user on their mobile device. It is important to note that the nature of the report must be in consonance with the purpose of the form itself, so that the user can choose and link a report to the template.
To assign a user report to a template, the template must be in development and not published. To add a user report, use the Mobile Reports button on the details portion of the Form Template Layout window.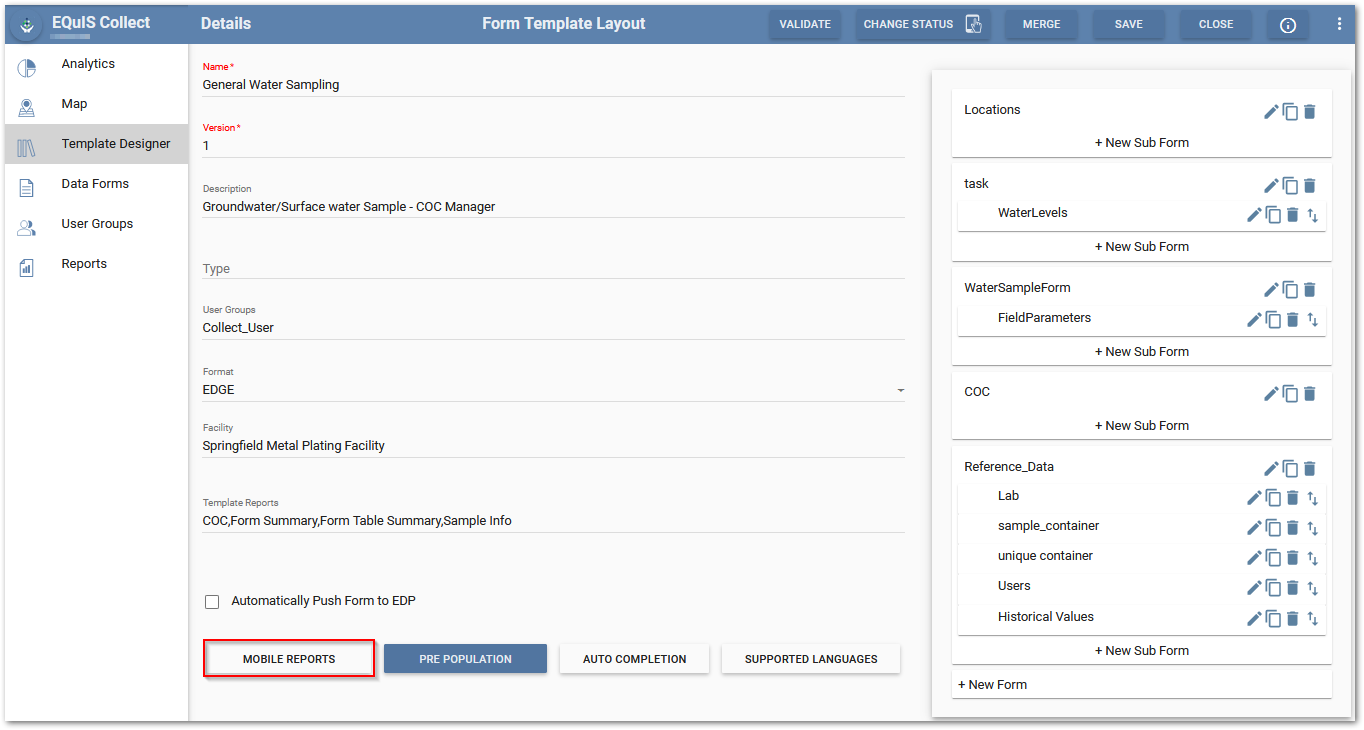 Clicking on the Mobile Reports button brings up the Mobile Reports windows.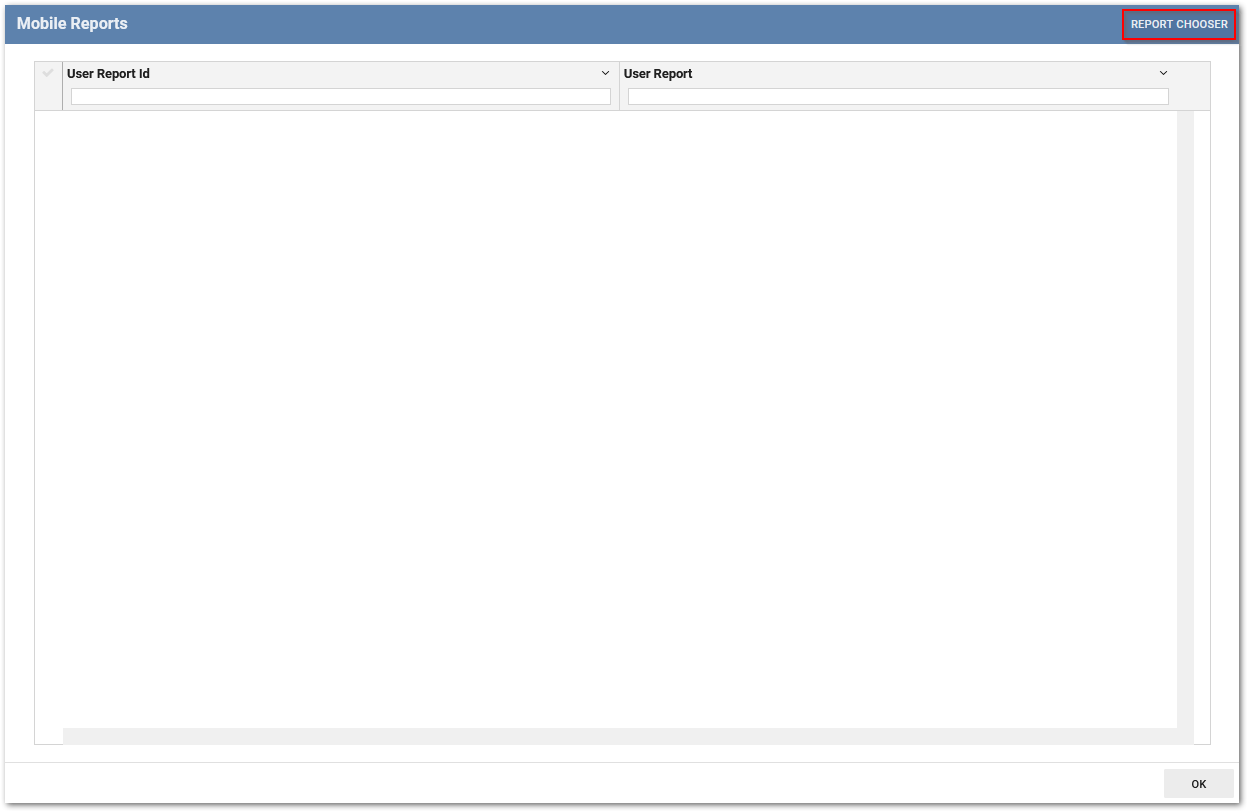 To add EQuIS report(s), select the Report Chooser button on the upper right corner of the Mobile Reports window frame. The Report Chooser window opens and displays available report types. Click the check box for the desired report(s) and click the OK button.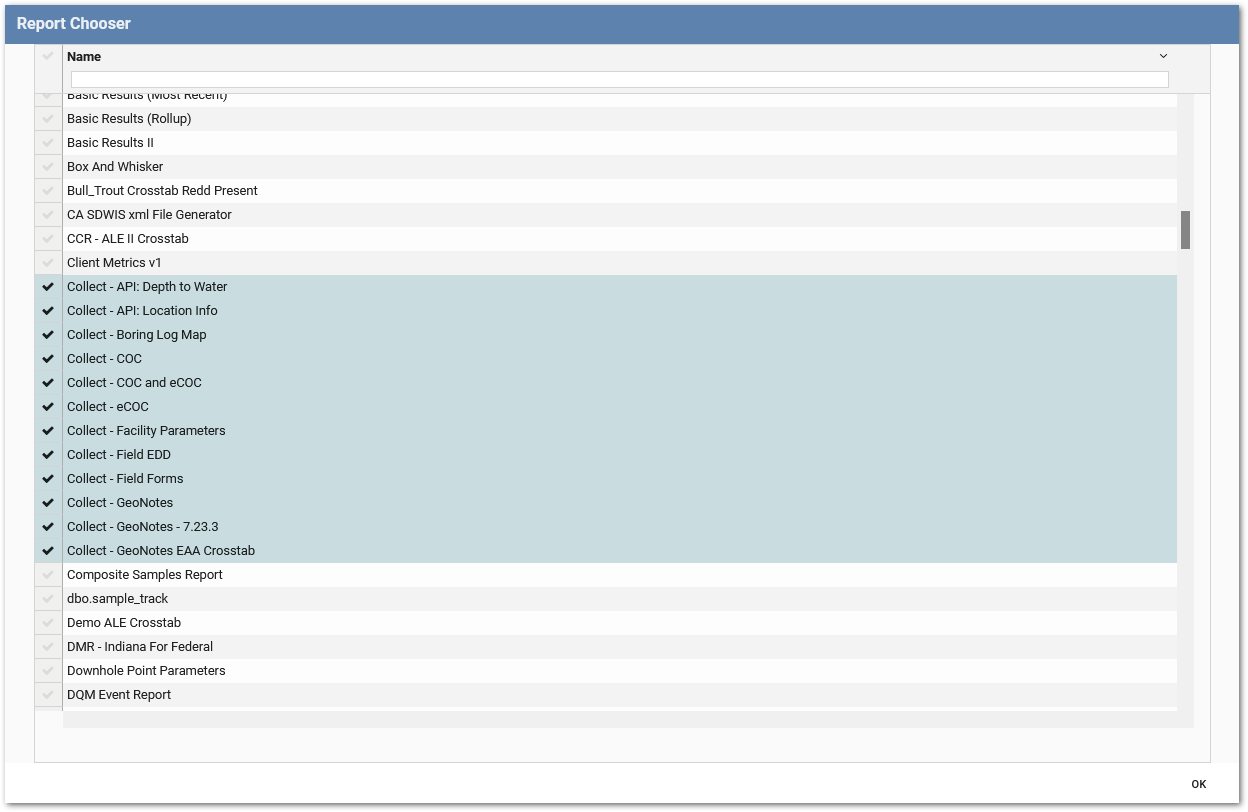 Select the desired report(s) from the list of the already created user reports matching the type of report selected in the Report Chooser.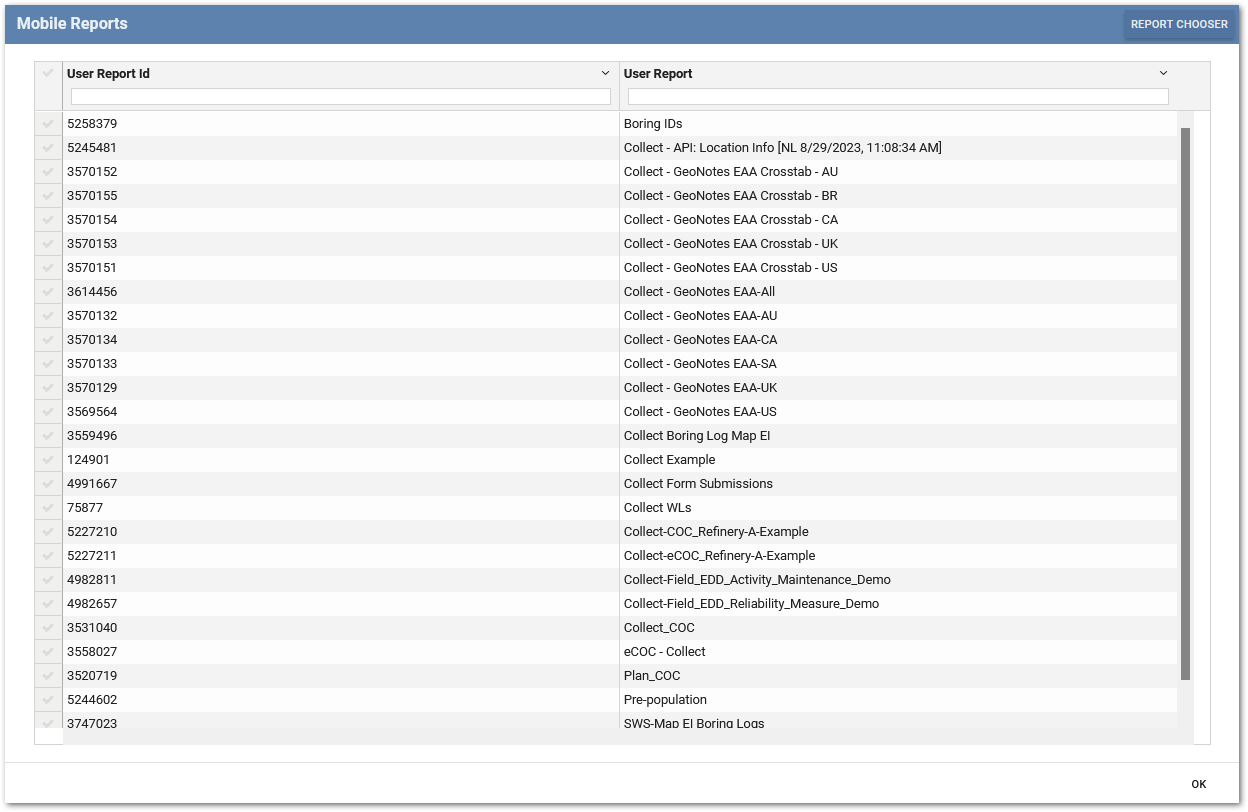 Click the OK button to add the report(s) to the template. The Mobile Reports button will be shaded blue to indicate that reports have been loaded to the template.
To remove any user report from the template, simply uncheck the selected report.
Copyright © 2023 EarthSoft, Inc. • Modified: 30 Mar 2020