The EQuIS for ArcGIS EZView feature allows you to run any EQuIS report and open the results in ArcGIS. To access EZView, click on EQuIS > EQuIS EZView and click on Analytical Results, WaterLevels Query or EnviroInsite Spider Diagrams. Other EQuIS reports can be opened by clicking on EQuIS > EQuIS EZView > Other. Locations selected on the map will be chosen as the default selected locations on the dialog. Once the report is open, make the required selection to specify the search criteria.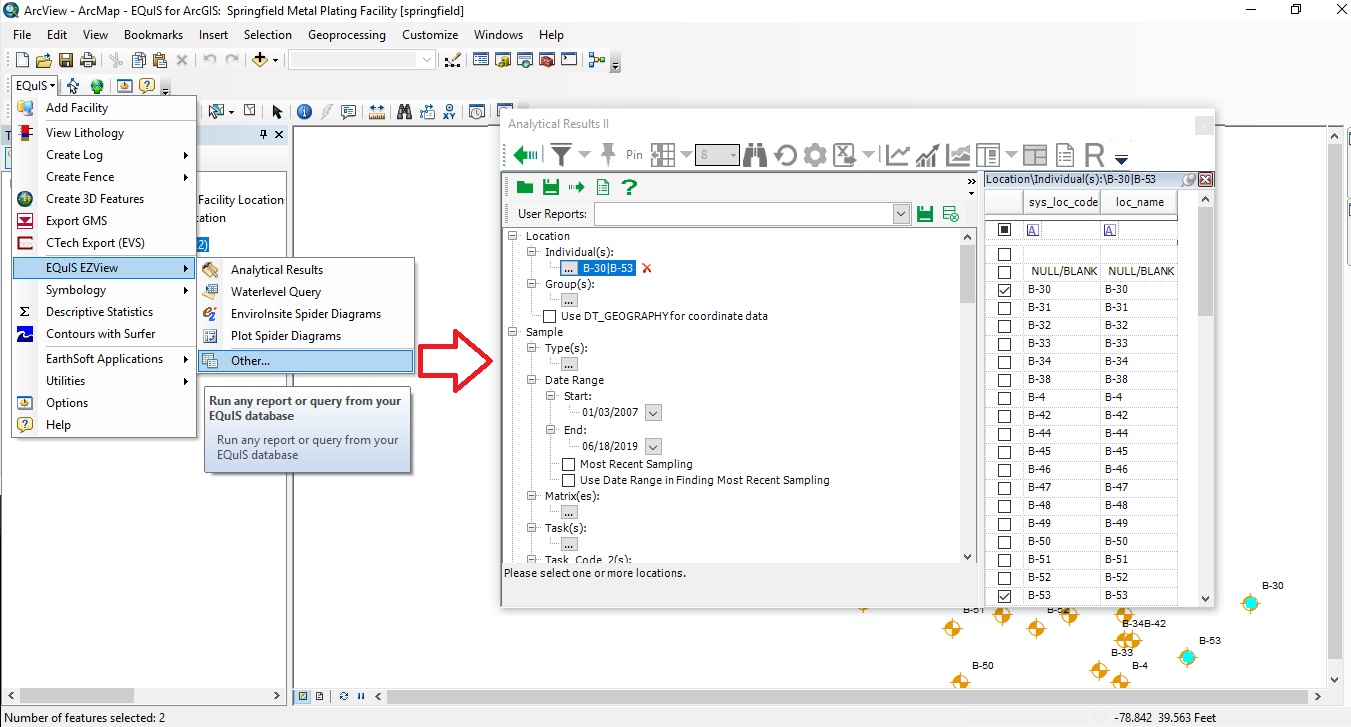 Once the selection is made, click on the Go button

. This will show the results for the report. Select the Back button

to go back and change the search criteria. To create a layer in ArcGIS for the results, click on 'Open in ArcGIS'.

After the 'Open in ArcGIS' button is selected, users will be presented with the dialog box below. This dialog box allows users to specify the output format, the fields to map, and provides various symbology rendering options. It also allows users to create sub-layers based on an individual field in the output data (by selecting the Create Group Layer box).