This article explains how to import Generic Field Results into EDGE. A similar process is used when importing Partisol and RASS logger files.
Generic Excel File Example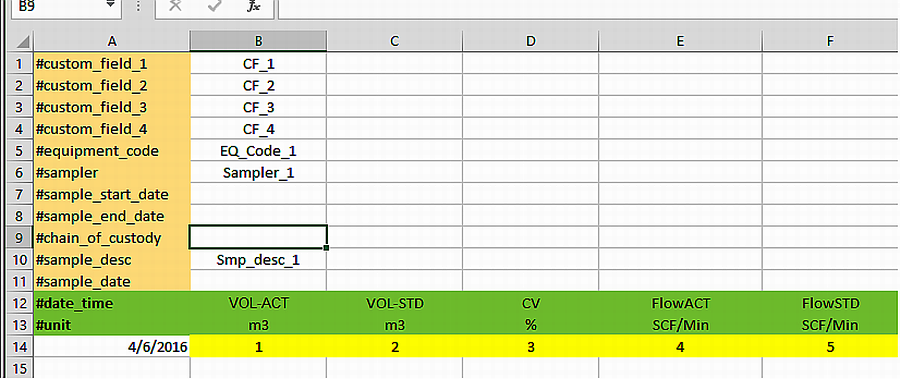 •The line starting with #date_time will import the headers, the "#" can be changed to the same setting as the "comment indictator".
•The line starting with #unit imports the unit and should line up with the correct headers.
•The data should start with a date, as shown above.
•None of the other rows in the example get imported with the generic Field Results import feature.
•The data is stored in Field Results.
Importing
1.Create a Location and Task in EDGE.
2.Go to the "Field Samples" Form. If there are no rows, add a new row and populate the required fields.
3.Go to the Device Manager and select Field Results.

4.Import an Excel file into the Generic Field Results.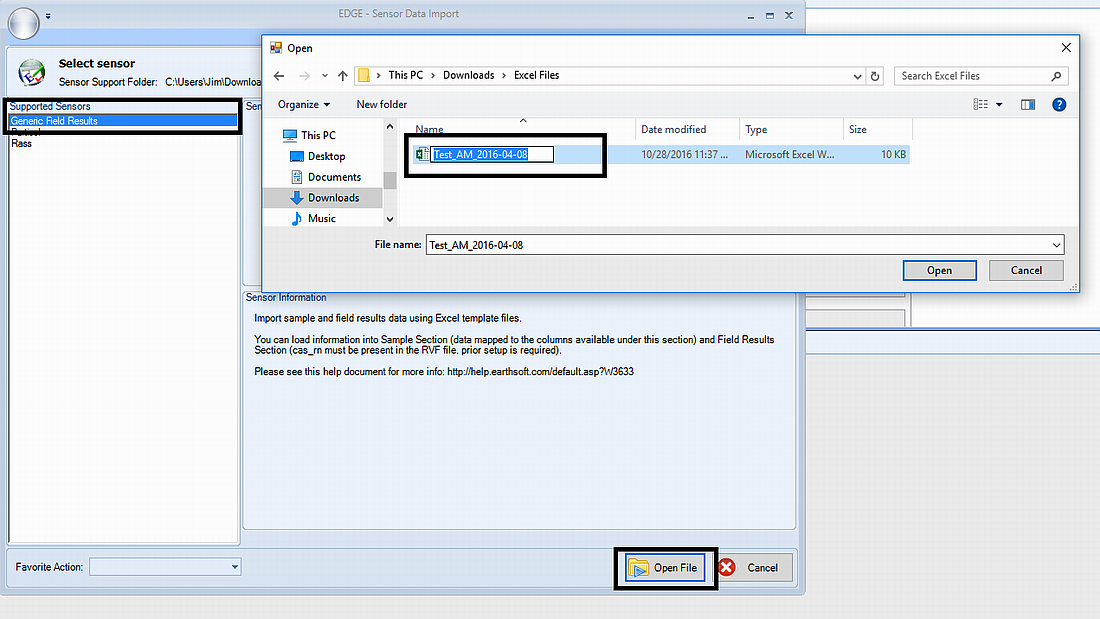 5.The results will be imported in the Field Results section of the "Field Samples" Form.
6.As explained in Sample Mapping Dialog, a sample mapping feature can be used on import.
An example of what it looks like when imported is shown below.