Users may use Professional EDP to export EDDs. Running exports within EDP requires both the import and export formats to be installed and licensed (a license of the export does not necessarily imply a license for the import).
Note: EQuIS Professional users now have the ability to import and export data in the EIM format in Professional EDP.
Run the Export within Professional EDP
1.Start EQuIS Professional and connect to the desired database and facility. See EQuIS Professional Login for more information.
2.Click on the EDP button to open EDP.
3.Open the desired format file.
4.Click on the Professional ribbon in EDP.
5.Click the EDD button in the Export group on the Professional ribbon.
6.Choose from the list of EDD exports.
7.Select the desired input parameters.
8.Click the green Go

button to run the report.
9.Review the data in the appropriate sections of the EDD.
10.Use EDP to save the EDD in desired file format. See Application Menu for more information.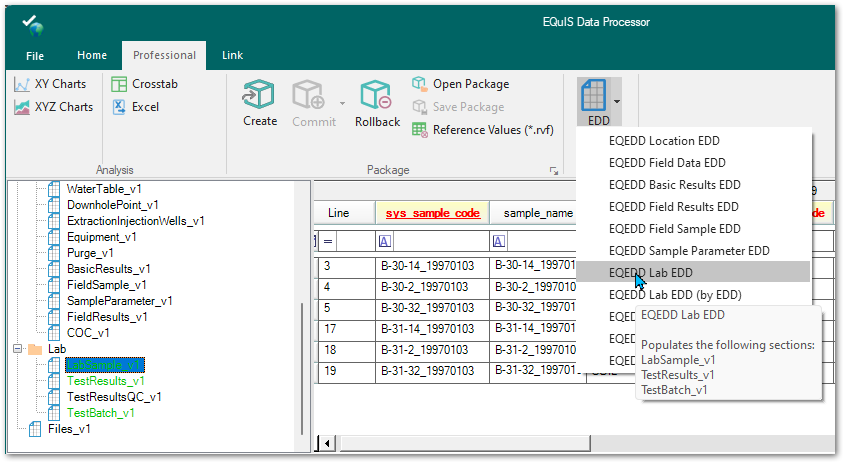 Copyright © 2023 EarthSoft, Inc. • Modified: 02 Sep 2023