The Find All Child Records icon, located in the data grid toolbar, allows you to search for child records. To use this feature, first select a record or records in an open table, then click the

icon. This will open the Find All Child Records Wizard, which allows you to select what specific child tables you would like to search.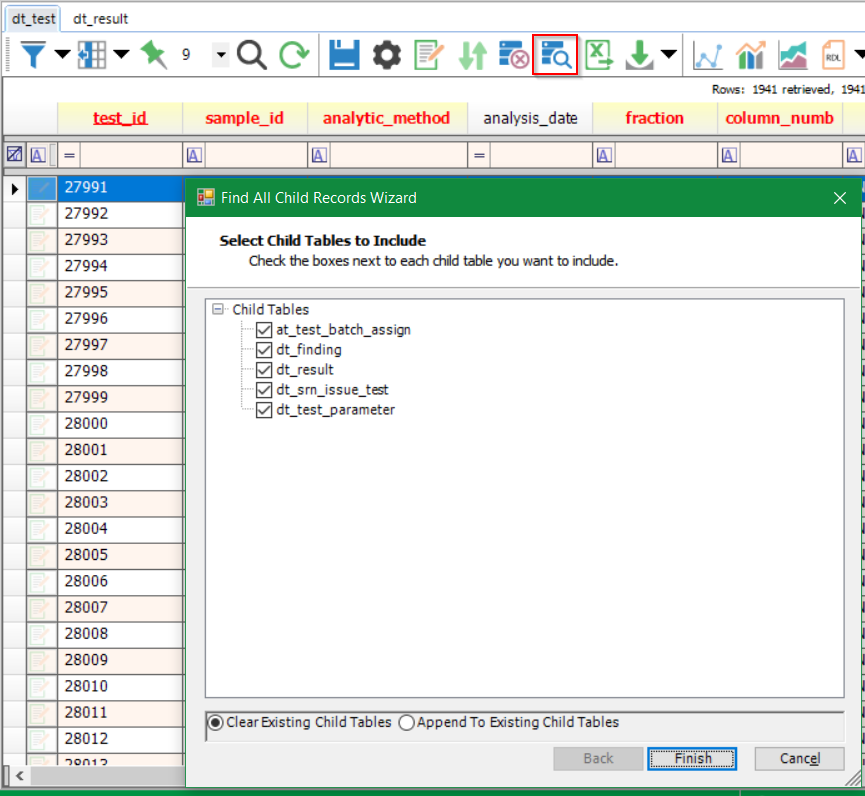 Note: Please Clear Workspace after using the Find All Child Records button prior to attempting to reopen any child tables. Otherwise, a message such as the following may be received:
A DataTable named '[table name]' already belongs to this DataSet.