Merged data tables contain queried data for multiple constituents (and action levels) in a flat table.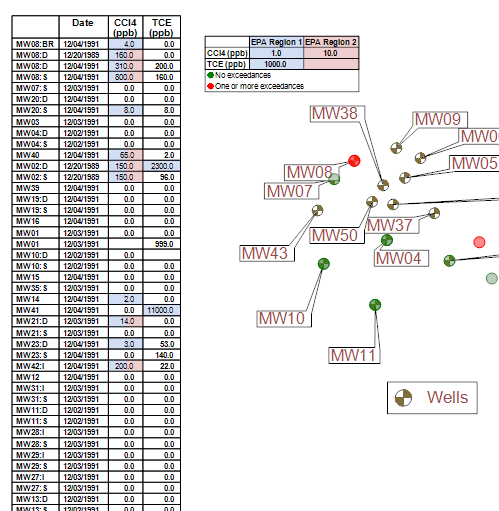 Click Plot> 2D Data from the main menu and select Merged Table. The Data Table dialog box opens. Modify the table properties on the Query tab, Options tab, Text tab, Format tab, Standard tab, and EQuIS Query tab as desired. Click the OK button to save changes.
Query Tab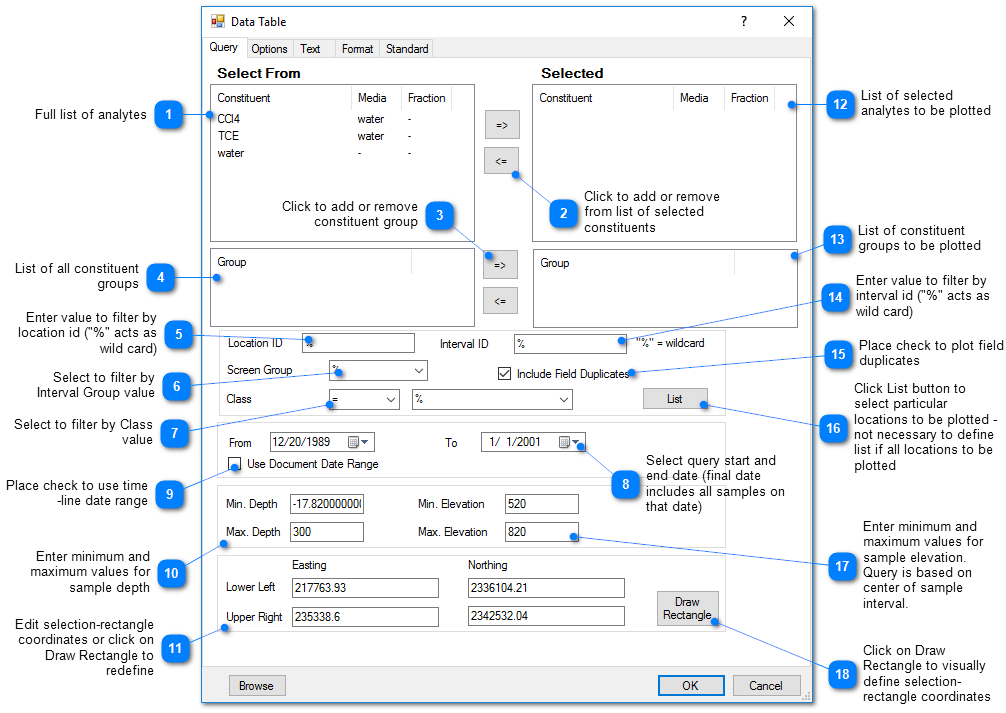 Options Tab
Select the desired options from the various sections on the Options tab.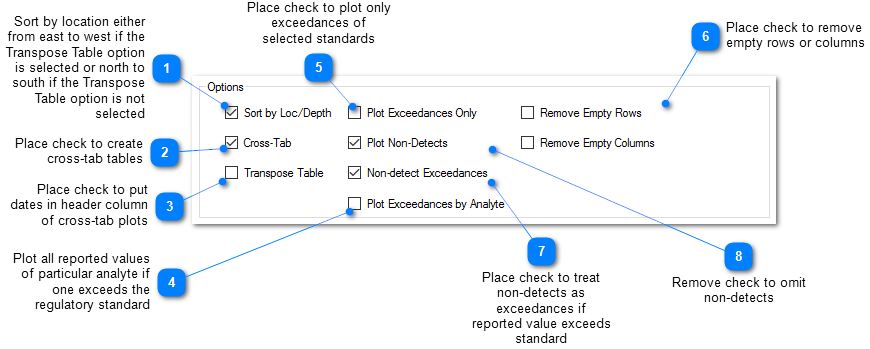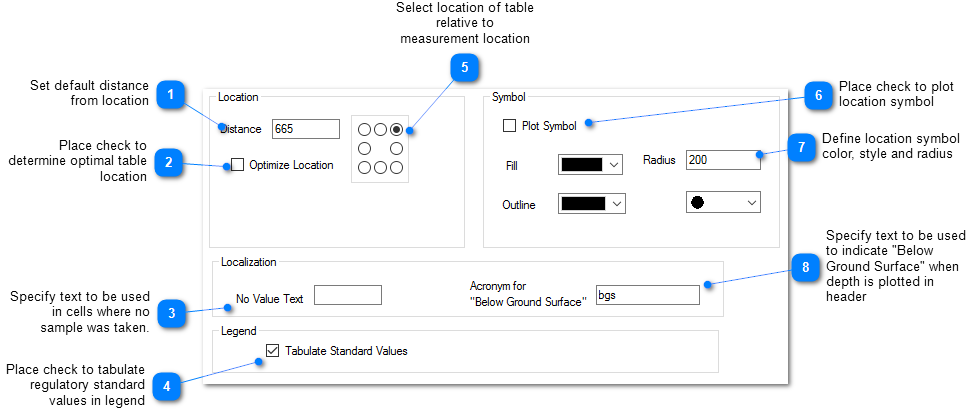 Text Tab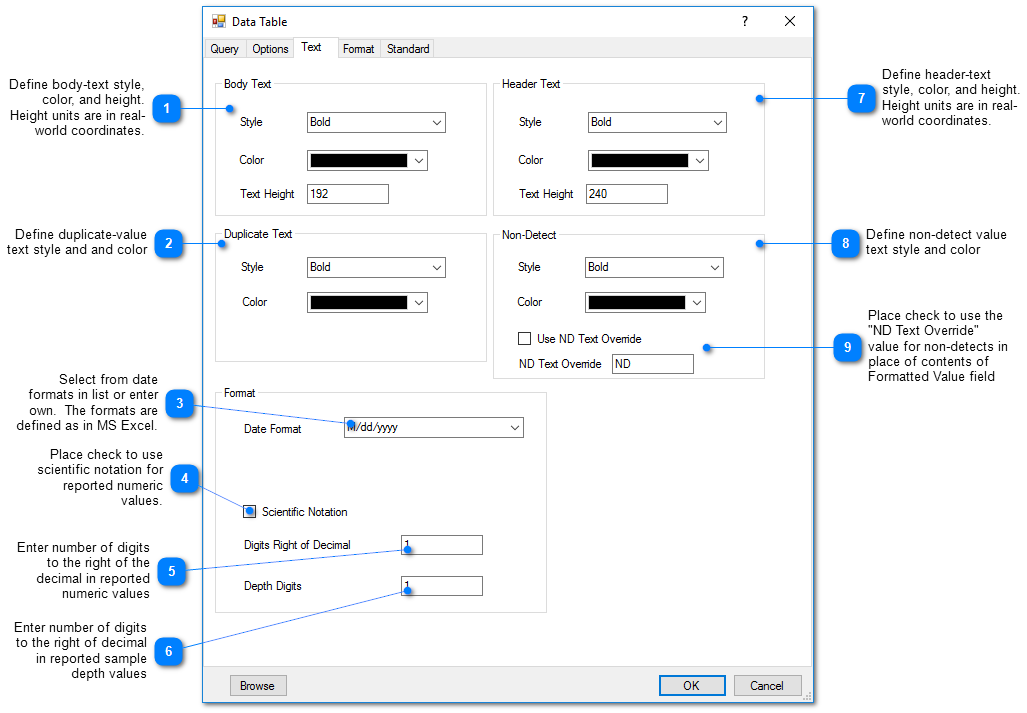 Format Tab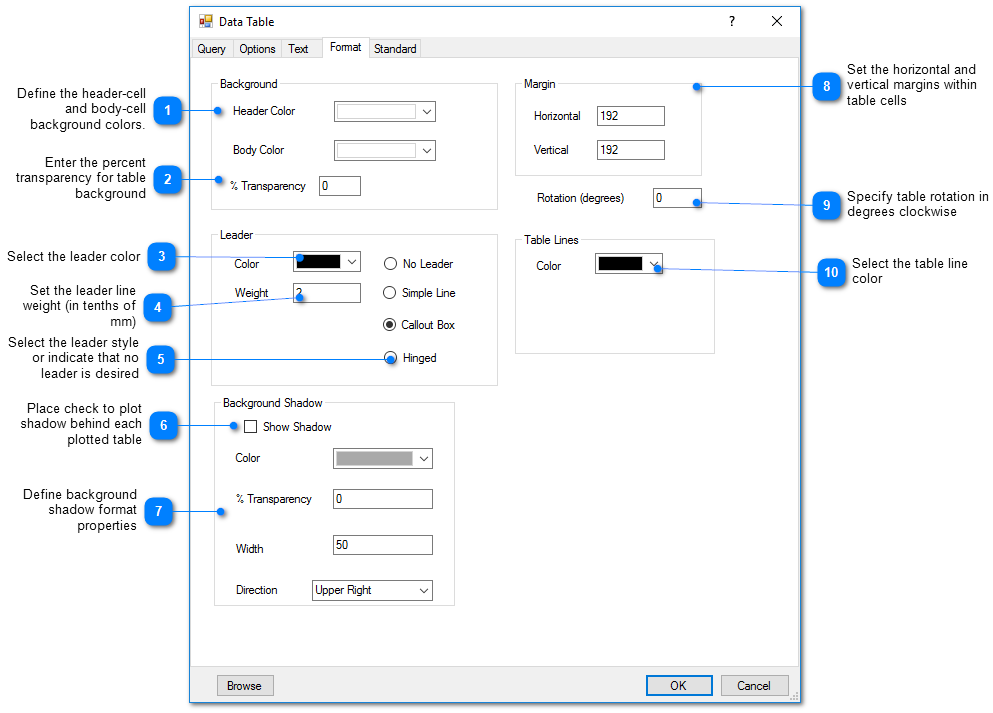 Standard Tab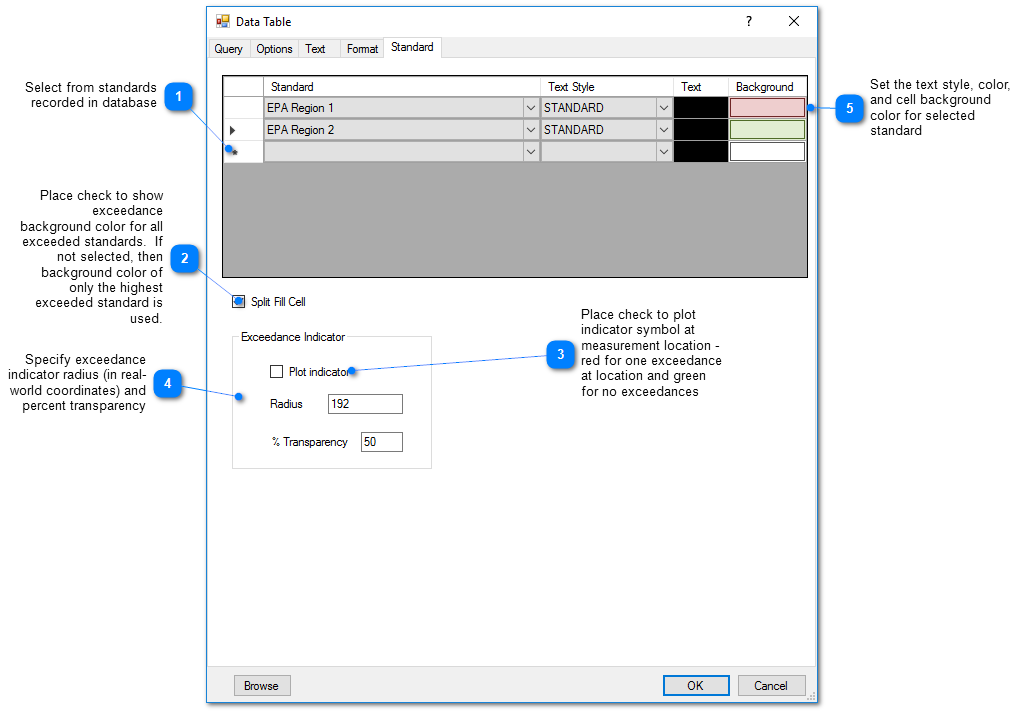 Copyright © 2023 EarthSoft, Inc. • Modified: 30 Mar 2020