EDGE can access EDP settings from the Configuration Plugin Tool. Some of settings also impact data collection in EDGE forms. To access the EDP settings, open the EDGE Configuration Tool, and click EDP Options in the lower left of the screen.

Error Color
Within the Options dialog, various appearance attributes may be changed for Column Header, Row Appearance, Errors, and Information. Click the Appearances node in the EDP Options window.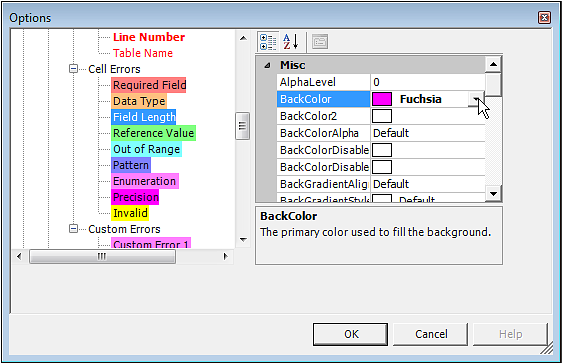 Comment Indicator
To change the comment indicator in EDP Standalone opened from EDGE, click the General node in EDP Options, and update the value for the comment indicator.
This can also be changed directly within EDP. Navigate to the Application section in the EDP Application Menu Options, then update the value for the comment indicator.
Confirm that the indicator symbol matches the symbol used in the EDGE Field EDD Report (set in ST_CONFIG) and the Chain of Custody (COC) template's setup sheet.
Custom Errors
EDP includes a list of twenty custom errors. The error colors may be customized in the Misc pane on the right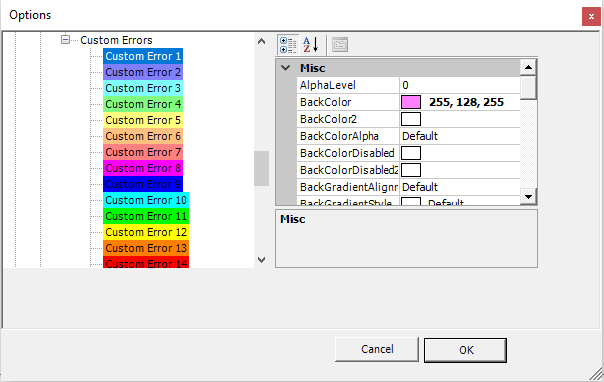 For a full list of errors in EDGE, with descriptions for each, see the Ignore Error article.