Formulas are created using the Formula Builder, which consists of three main parts:
•Formula Text Editor
•Formula Tree View
•Formula Object Editor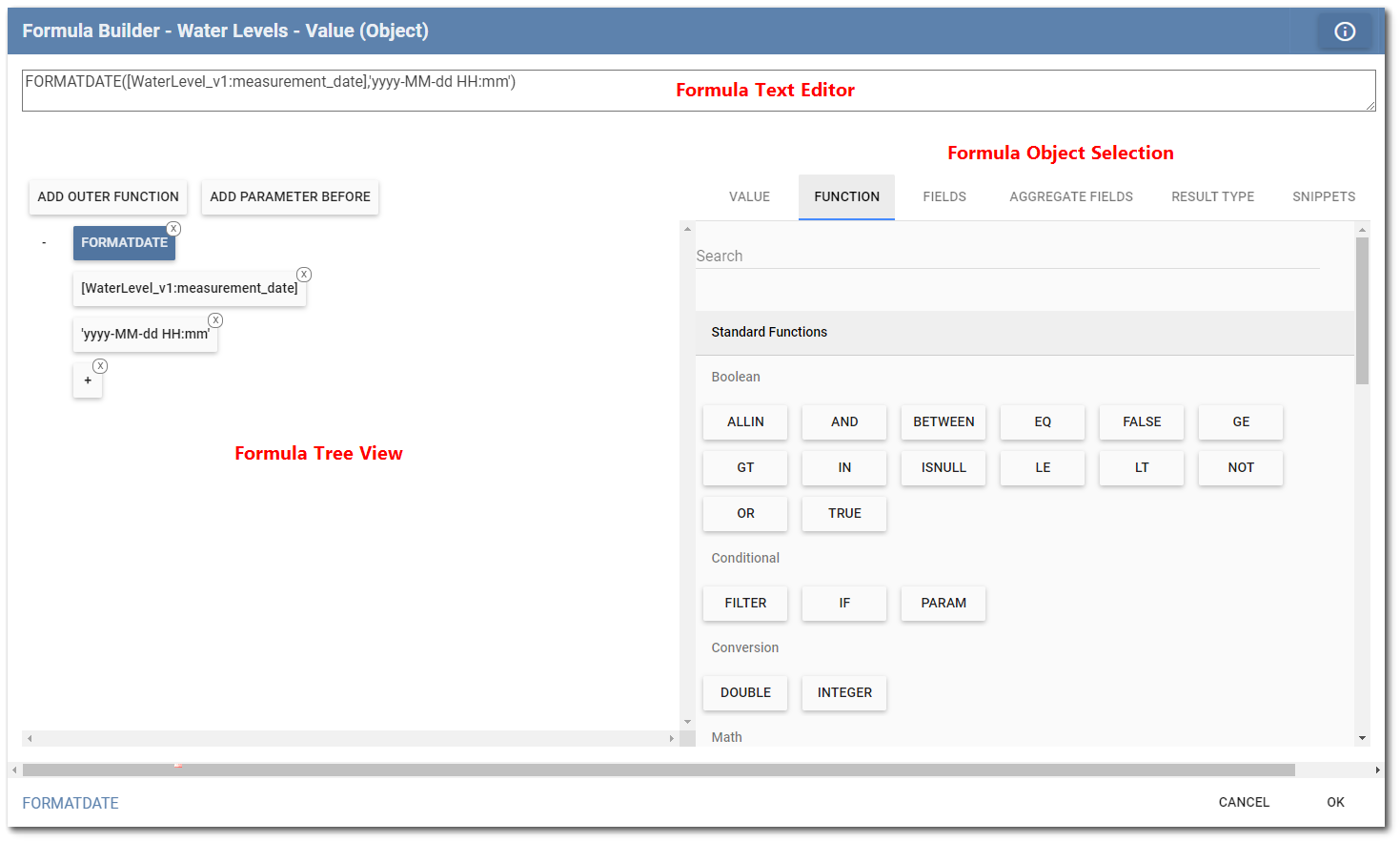 See the Formulas article for a discussion of creating formulas and using various formula components. For detailed descriptions of available formula functions, see the Function Descriptions chapter. The Formula Snippets article provides tips on how to save time building complex formulas. See the Masks article for information on masking elements for string type fields.