The Reports page provides another option to create EQuIS user reports that can be made available on the Collect Mobile app by assigning the report to a template. Users reports can also be provided by running and publishing the report in EQuIS Professional or via the EZView widget in EQuIS Enterprise.
Choose Reports
The Reports page enables data filtering based on the standard report type. Reports are managed from the Report Chooser. Select the Report Chooser button on the right side of the Reports page to open the Reports Chooser window.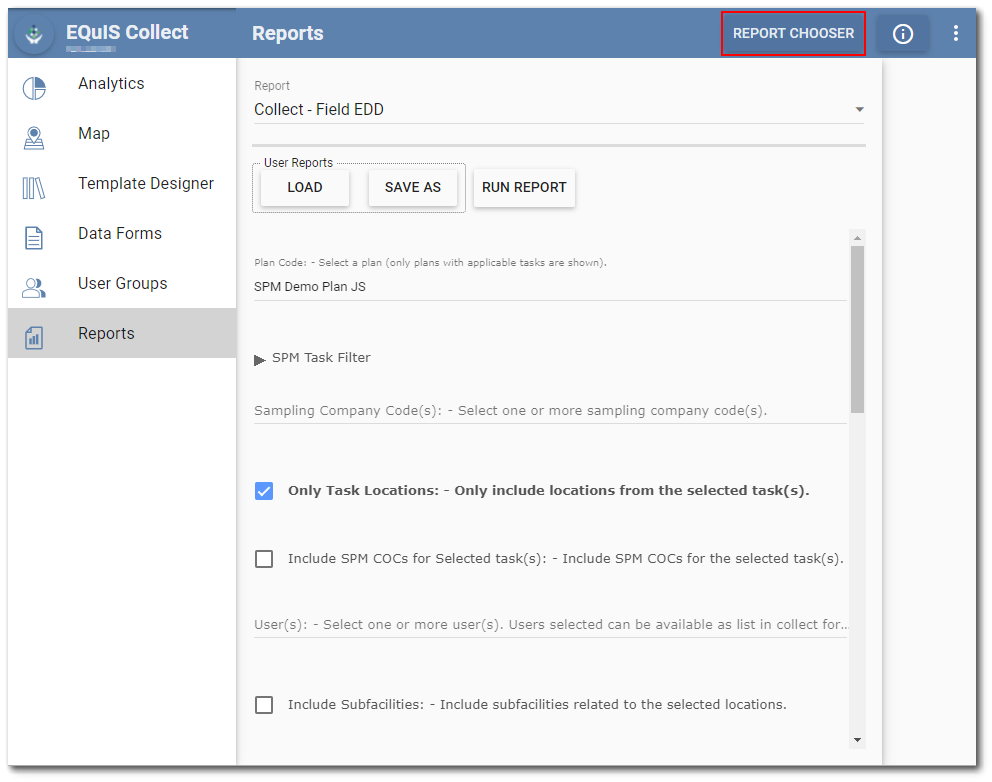 Select any desired reports and click OK.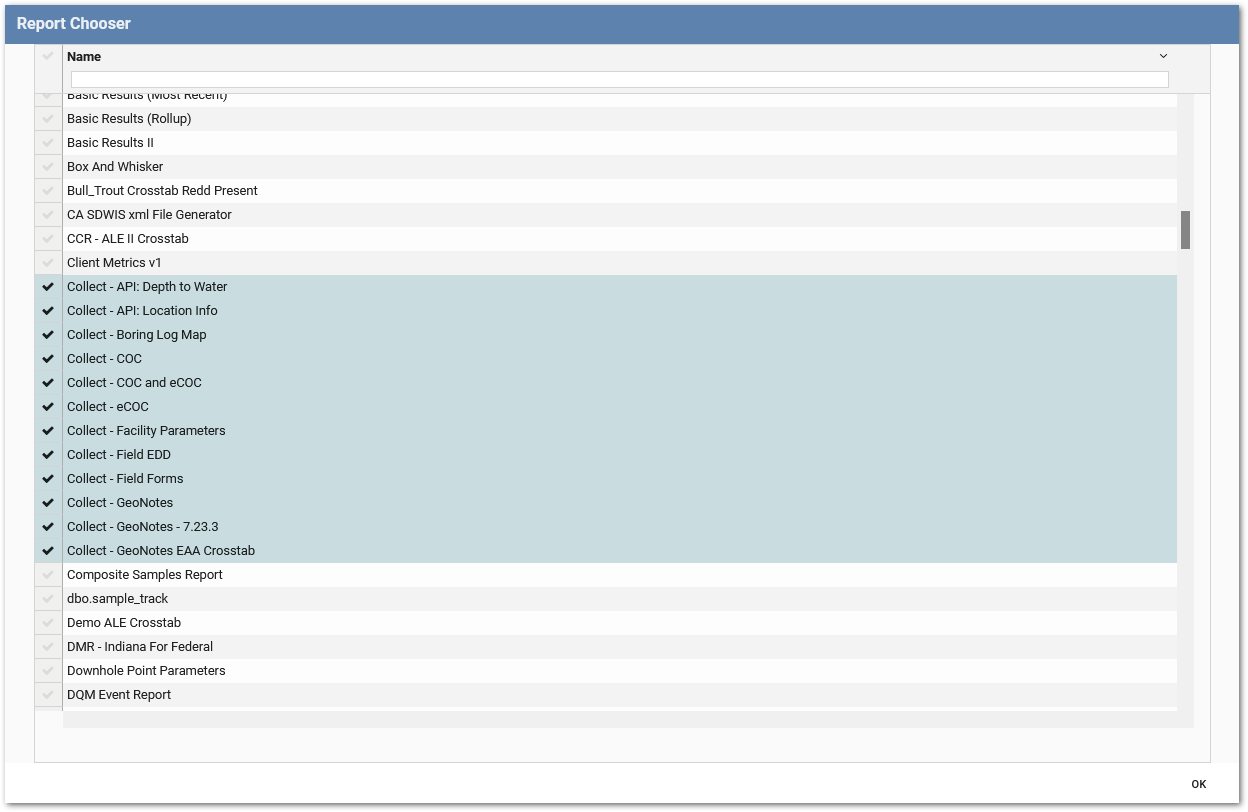 Note: The EQuIS Library chapter provides detailed descriptions of available standard reports. The Collect Reports are in the "Standard with Collect Module" sub-chapter.
The standard reports selected in the Report Chooser will populate the Report drop-down menu. Once populated, the Report drop-down does not need to be updated unless a desired report was not chosen.
Run Reports
Use the Report drop-down menu to select a specific report to load or run. In the example below, the Collect – API: Location Info report is selected. The available parameters for the report are displayed beneath the user report buttons (Load, Save As and Run Report).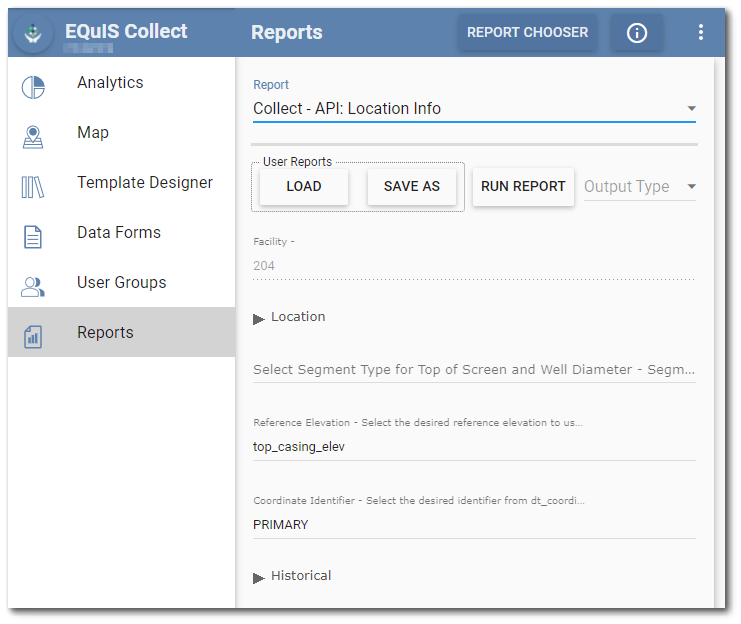 The Load, Save As and Run Report buttons are used to select or generate and run and view the data of user reports.
A new user report can be generated by selecting the desired parameter values. Alternatively, an existing user report can be loaded. Click the Load button to display all available user reports that were created by various users for the selected report type.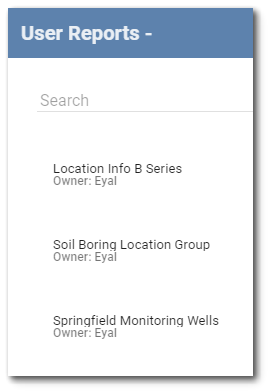 Click on a user report to show parameter details. Click the OK button to load the report.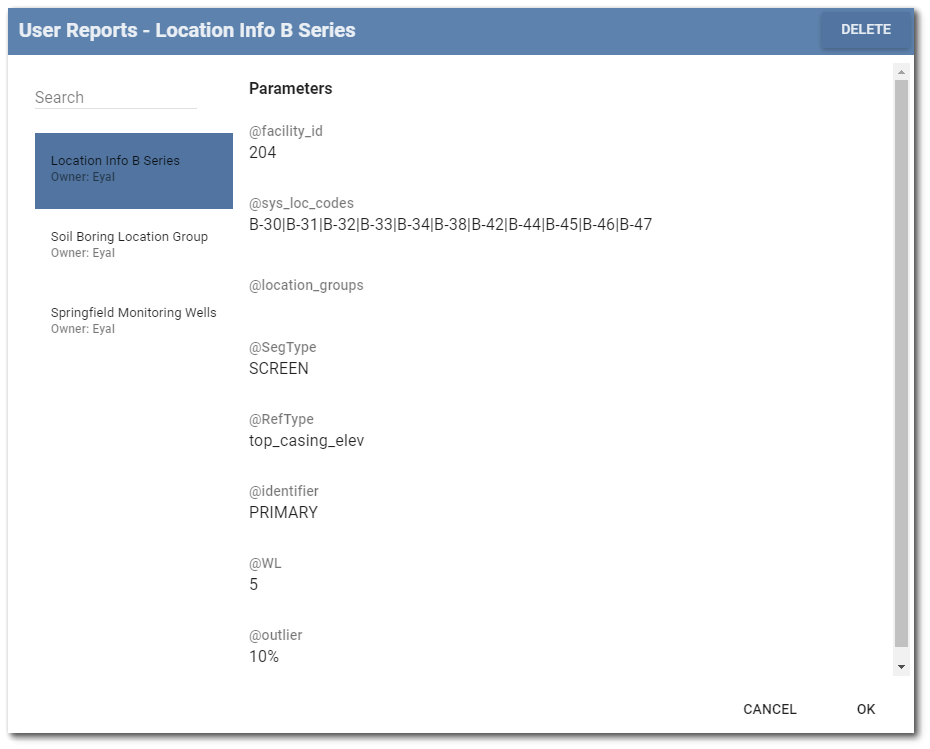 The loaded report name and parameter values will be displayed on the Parameters tab.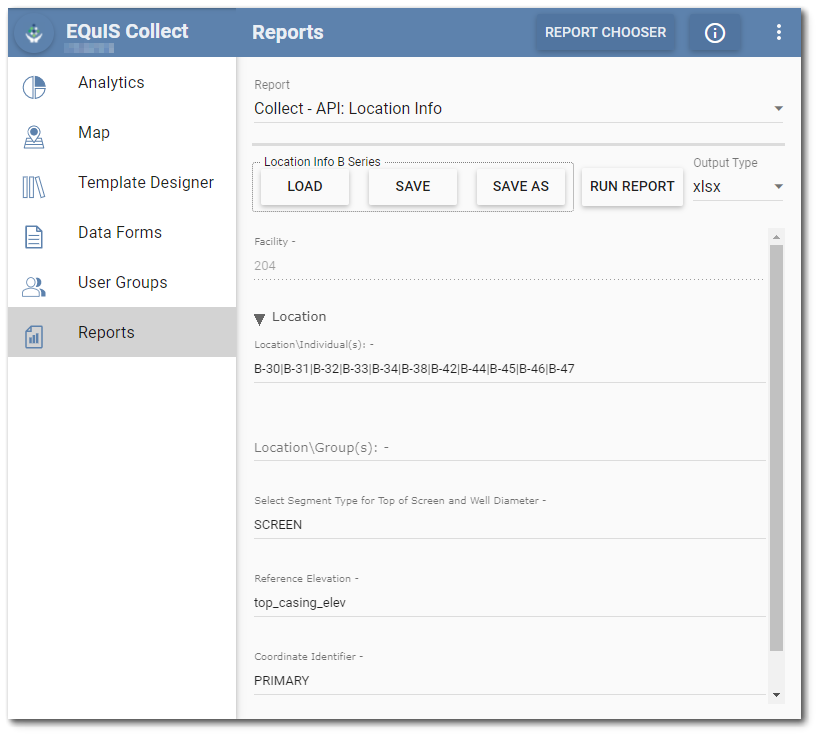 The selected user report can be saved and run. Select the Run Report button on the Parameters tab.

The user report will be available for viewing and download once run. Select the desired export option to download the report to the selected file type, if available. File export options vary by report type and may include text (txt), comma-delimited (cvs), Microsoft Excel (xlsx), GoogleEarth (kmz), GIS shapefile (shp), portable document format (pdf), and JavaScript object notation (json). If no export option is selected, the file will be available as hyper text markup (htm).