To attach your own files, click on "File" located on the Form tab.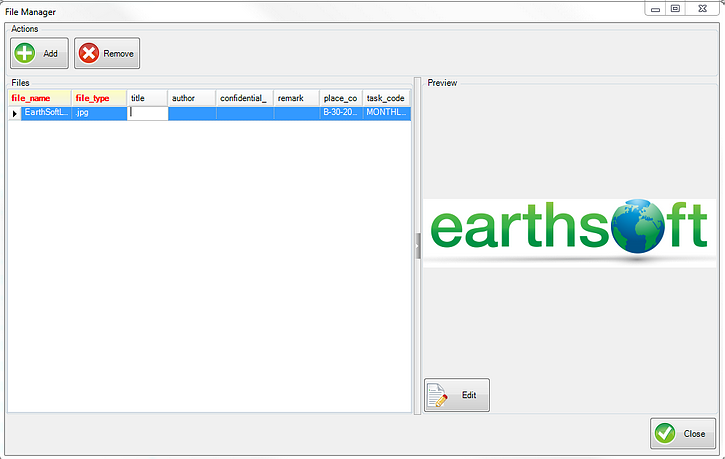 You may choose to add/remove attached files located at the top-left corner of the window. The File Manager offers a preview window where it displays the picture and even allows preview of the sound file.
The Edit button allows you to modify the file contents.