To configure forms to accept file attachments, the File Attachment tab for the applicable format section needs to be setup via the EDGE Configuration Plugin Tool.
To attach files, click Files located in the Attachments group on the Form ribbon.

The File Manager window opens.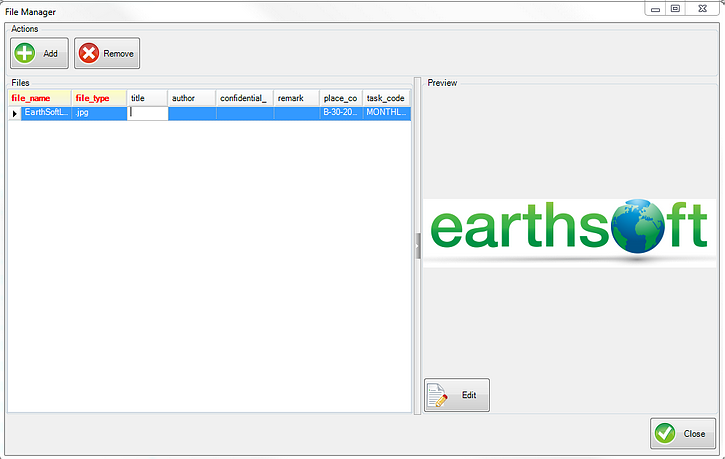 Users can Add or Remove attached files via buttons located at the top-left corner of the File Manager window. The File Manager offers a preview pane where it displays the picture and even allows preview of the sound file.
The Edit button allows users to modify the file contents.