The Photo feature allows the user to capture an image using a camera and to attach it to a form or one of the rows of a table.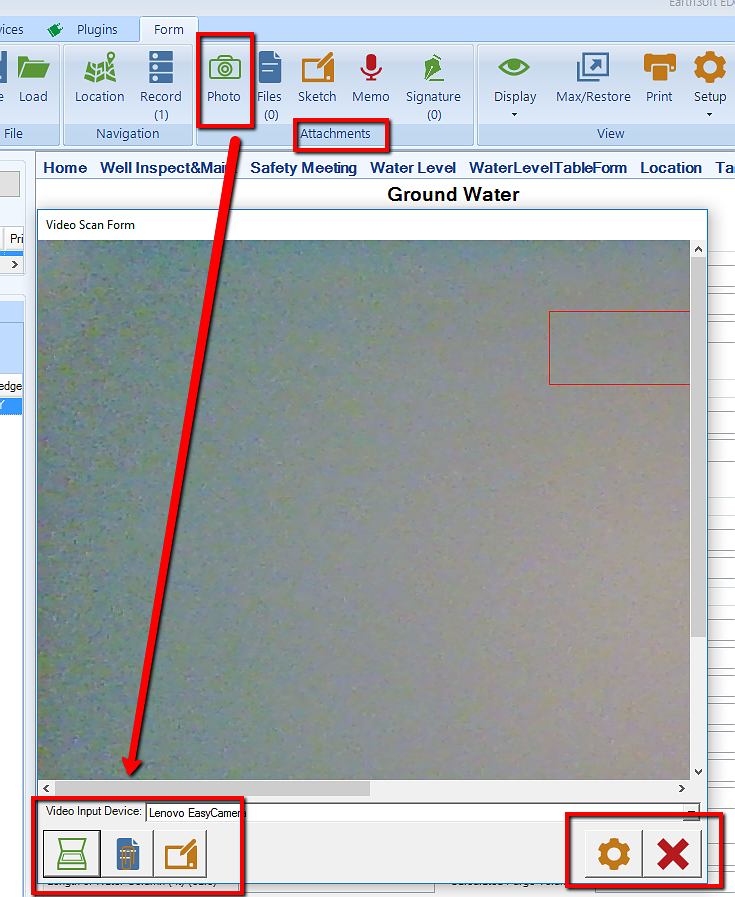 Attaching Photos
The button for Attaching Photos can be found on the Attachments ribbon. Besides the basic functionality of attaching photos taken with a camera, this button has several other functionality features, such as standard Optical Character recognition (OCR), user defined OCR and Sketch Pad. These features are described in detail Video Scan Form article.
Generally, the file attaching options, including image files captured with a camera, are configured from the EDGE Plugins Configurations - Format Sections. More about the functionality of file attaching options is described in detail in Configuration Plugin Tool, specifically in the paragraph titled Format Sections > File Attachment Tab, near the bottom of the article.

Configuring File Attachment
When attaching files to data records, use the File Manager to assign the proper "place_type"manually to each file. The values set in the doc_type enumeration will appear in drop-down.