The Photo feature allows the user to capture an image using a camera and to attach it to a form or one of the rows of a table. Click Photo located in the Attachments group on the Form ribbon.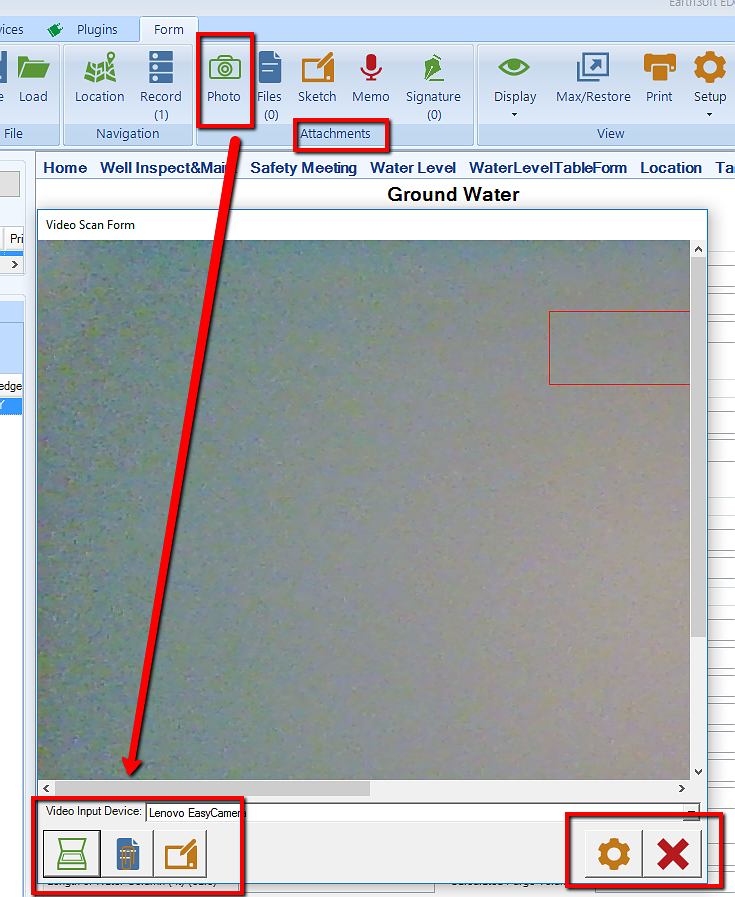 Besides the basic functionality of attaching photos taken with a camera, this button has several other functionality features, such as standard Optical Character recognition (OCR), user-defined OCR, and Sketch Pad. These features are described in detail Video Scan Form article.
Generally, the file attaching options, including image files captured with a camera, are configured from the EDGE Plugins Configurations - Format Sections. More about the functionality of file attaching options is described in detail in Configuration Plugin Tool, specifically in the paragraph titled Format Sections > File Attachment Tab, near the bottom of the article.

When attaching files to data records, use the File Manager to assign the proper "place_type"manually to each file. The values set in the doc_type enumeration will appear in drop-down.