EDGE EDP Export (Sign and Submit) process names EDD files using the following the schema: unique_value.facility_code.format.zip.
The unique value can be set to either today's date, or the COC ID.
To configure this, open the Configuration Plugin tool and locate the ss_filename enumeration. Move either date or coc_id to the top to set the unique value. Click Save, then Close to apply the changes.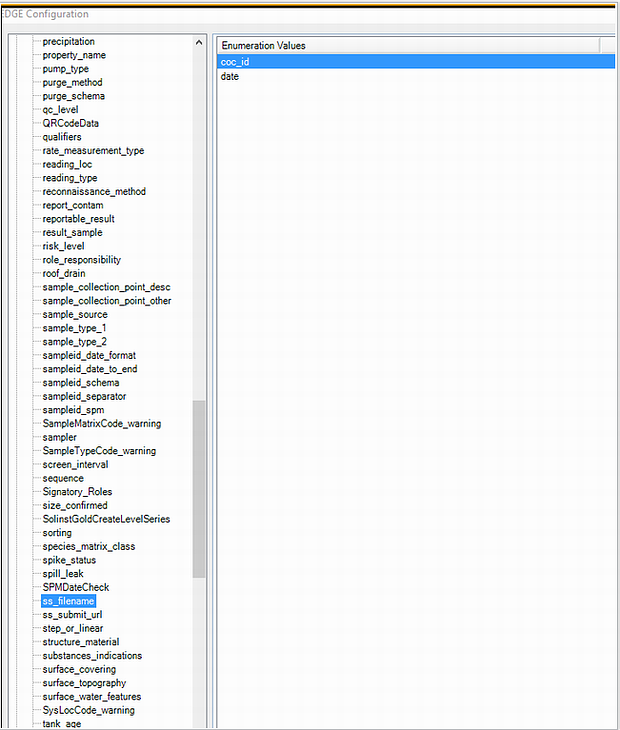 Copyright © 2023 EarthSoft, Inc. • Modified: 08 Apr 2020