You can add a Field Method Analyte Group (MAG) shortcut to EDGE. The shortcut will show above the Field Results section in the FieldSampleForm.
1.Open the Configuration Plugin Tool in EDGE.
2.Select the Enumerations node.
3.Find "FieldParameterShortcut".
4.Add a value to this list that matches the name of the field MAG.
5.Click Save.
6.Close the Configuration Plugin tool.
Example: Add FIELDMEASUREMENTS to the "FieldParameterShortcut" enumeration list as shown in the image below.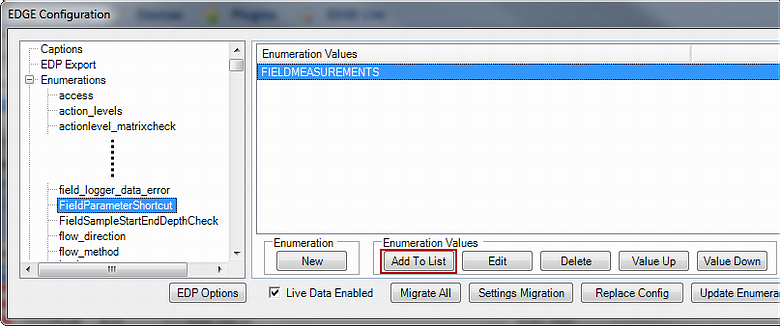 A button called "FIELDMEASUREMENTS" will be shown in EDGE, which can be used to show or hide the fields in the FIELDMEASUREMENTS MAG without having to find it in the Analytes drop-down list: