This routine generates particle tracks from point data stored in text files. Each record has the X-Y coordinates and a data value. The files can be comma-delimited or space-delimited. The control options are the same as the particle tracking options used with measured data from a database.
To create a particle tracks layer using external data, click Plot > External Data from the main menu and select Particle Track. The Particle Tracking dialog box opens. Modify the properties on the following tabs as desired:
Click the OK button to save changes.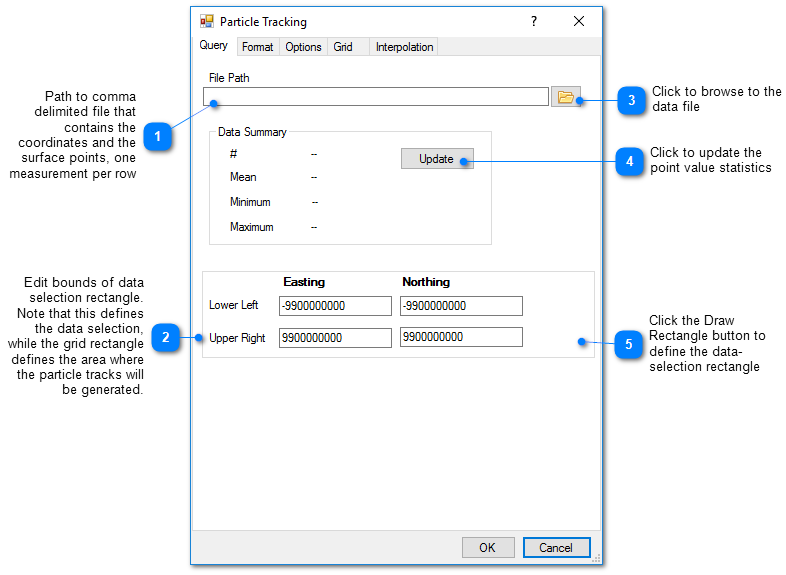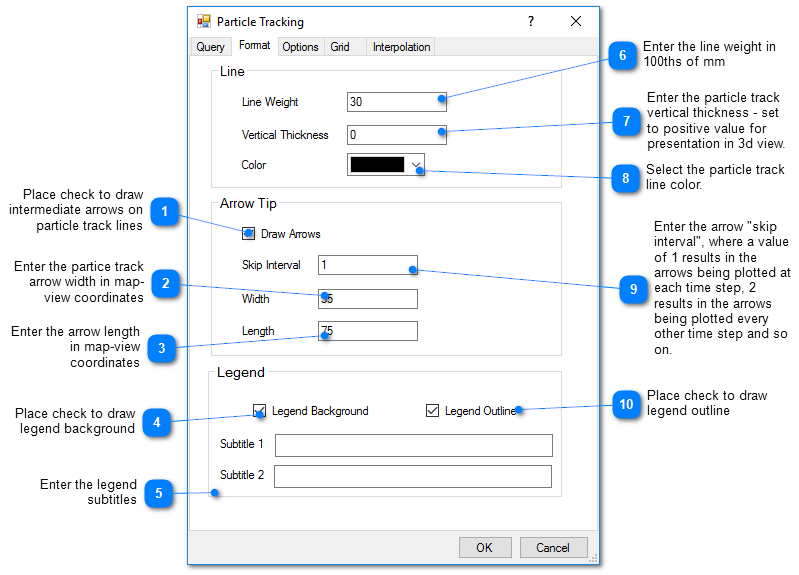 Copyright © 2023 EarthSoft, Inc. • Modified: 18 Oct 2021