EnviroInsite has an internal PDF driver that enables generation of a PDF file without invoking an external PDF driver.
View a training video on creating a PDF file here.
View a training video on exporting to a 3D PDF file here.
To export an image or page layout to a pdf file, select File> Export> PDF. The Export PDF dialog box opens. Select the PDF properties and PDF file path. Click the OK button to open the PDF Preview dialog box.

PDF Preview Dialog Box
Set the print scale, paper size, paper orientation, and plot margins. The portion of the view window to be included in the PDF file can also be adjusted.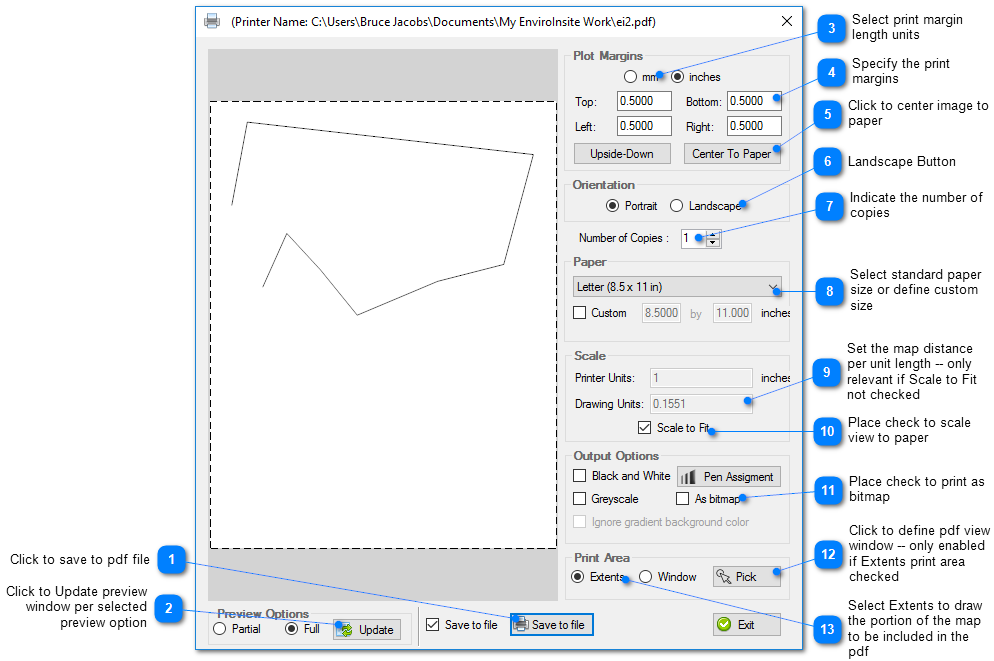 The preview options are partial or full view and are selected by clicking the desired radio button on the bottom of the Print Preview window. Select Full Preview to see the image as it will be printed. Under Partial Preview, you will see only where the plot window will appear on the printed page.