The EnviroInsite interface is complex but allows the user great flexibility with data analysis and visualization tasks. Various components of the interface are identified in the following graphic.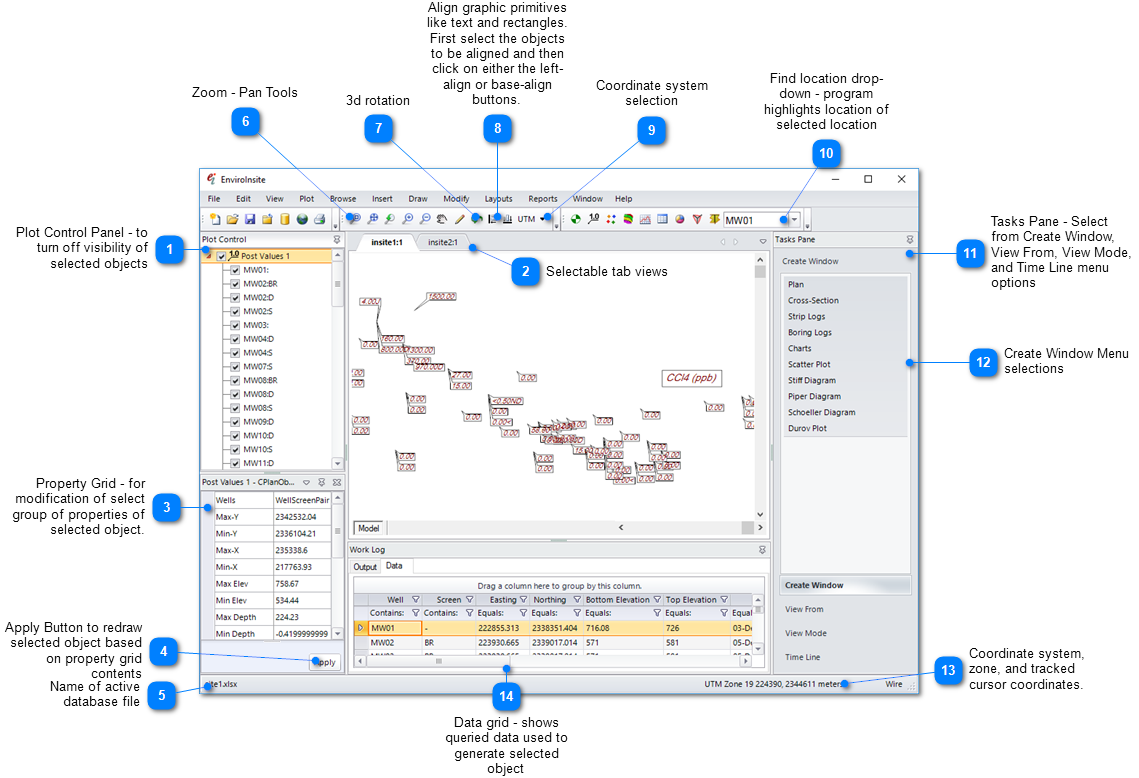 From left to right:
•Zoom window
•Zoom to include all drawn objects
•Return to prior zoom window
•Zoom in/out
•Start window pan
One of the quickest ways to zoom in on a particular section of a map view is through manipulation of the wheel on a scroll mouse. Turning the wheel back zooms in and turning the wheel forward zooms out.
While deleting, moving or editing an object, portions of the screen might not be completely redrawn. In this event, select the Redraw

icon or press CTRL-R to refresh the screen.