When a data form is created on the Collect Mobile app, a backup file is also created. The backup file is updated every time the data form is saved. Saving occurs whenever a user exits a record dialog (hits Save or Cancel), puts the app to sleep (minimizes the application to stay running in the background), or closes the application.
If a data file becomes corrupted, Collect will use the most recent backup file when attempting to re-open the corrupted data file and the user will be prompted with the dialog seen below. Notifying EarthSoft of a data corruption instance will facilitate efforts to troubleshoot and prevent future data corruption occurrences.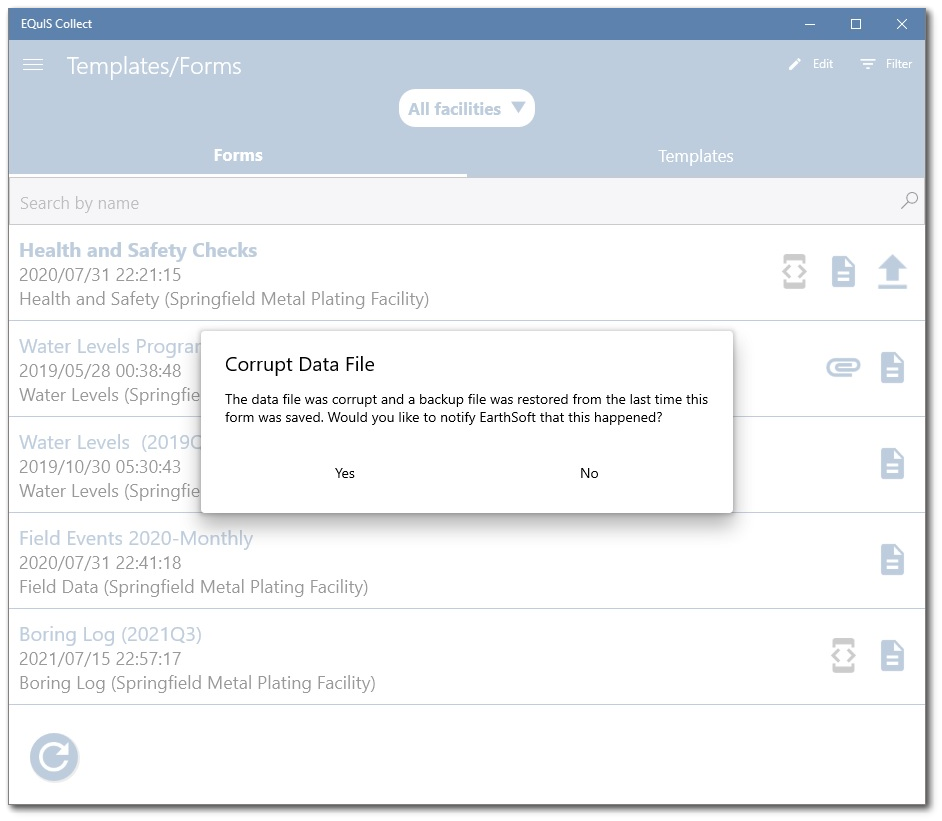 If a data file cannot properly be recovered, the user will be notified with an error message as seen below and given the option to delete the corrupted file.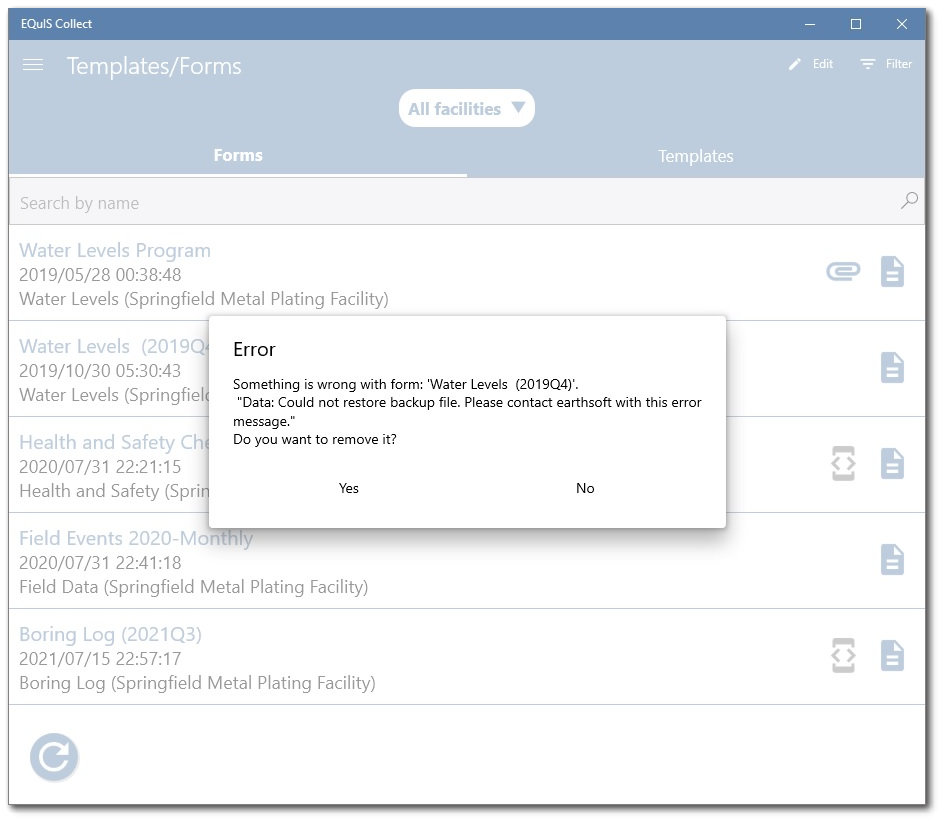 Copyright © 2023 EarthSoft, Inc. • Modified: 13 Aug 2021