File(s) that have been attached to specific forms can be viewed on the mobile device. In the Forms tab, any form containing an attachment will be displayed along with a Paper Clip icon. The attachment can be previewed in the main Forms tab window, as well as within a specific form. To view a form attachment within the main Forms tab, click on the paper clip icon. A window will open displaying the attached file(s).
To view an attachment in a selected form, open the specified form containing the attachment and click on the "ATTACHMENTS" button atop the screen. A window will open displaying the attached file(s).

Attachments can be shared via email, messaging applications, social media, and other media/applications on the users mobile device.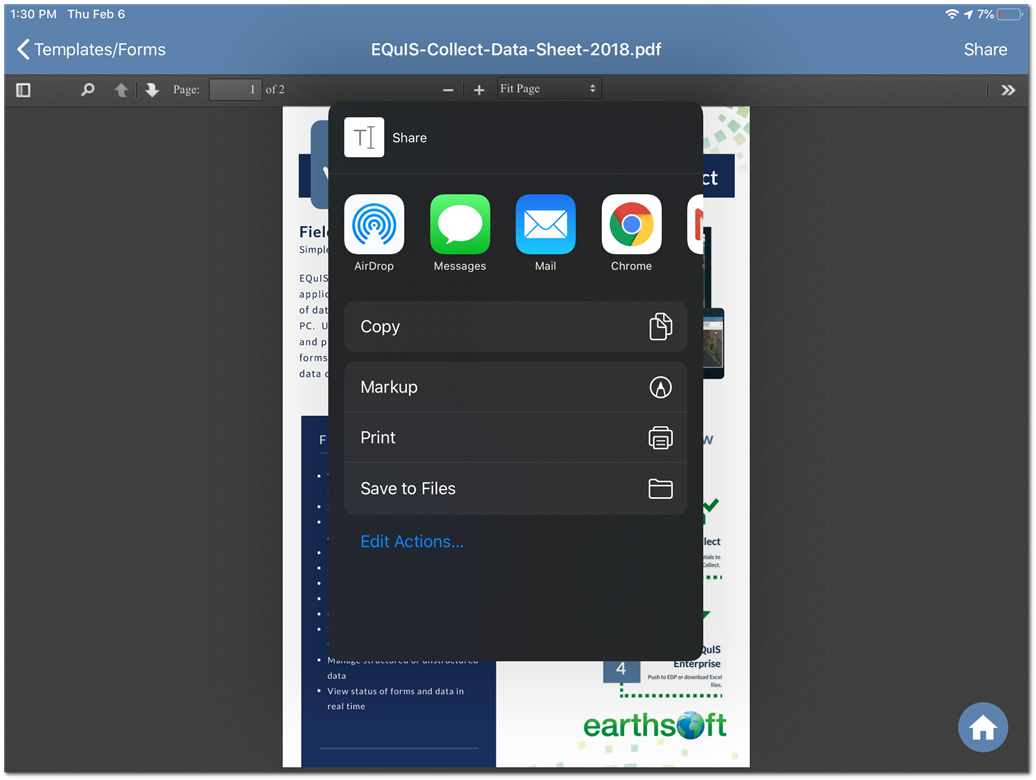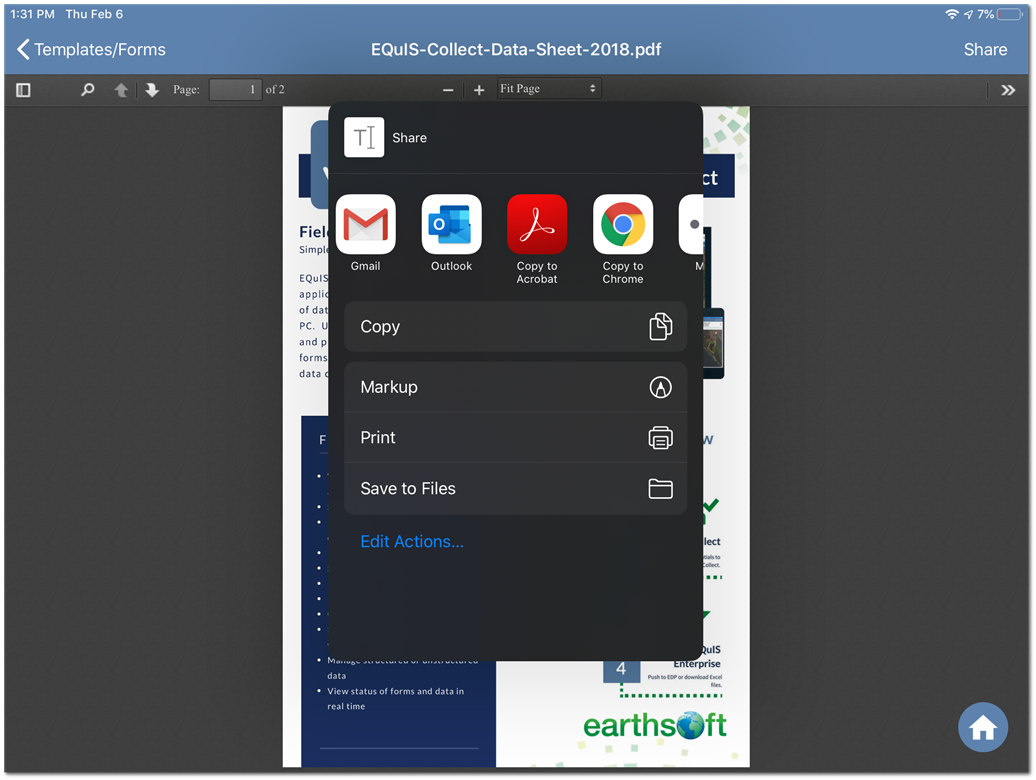 Help File Attachments
For each field on the form, a help file can be provided for the Collect Mobile app. Embedded help files are displayed immediately when the field is opened. Non-embedded help files will add a Help button on the mobile device to open the associated help file. Help File field attachment displays differently on Windows versus Android/iOS. On Windows, help is displayed as a Question Mark icon/button. On Android/iOS, help is displayed as a "HELP" button.