As new data are added to Enterprise, the map may not immediately update with the new report data because data are cached. To ensure that new data are displayed, users can clear the cache with the Clear Cache button in the User Report Layers window.
To clear the cache, select the Map page and then select the Setup button on the upper right corner of the Map page frame.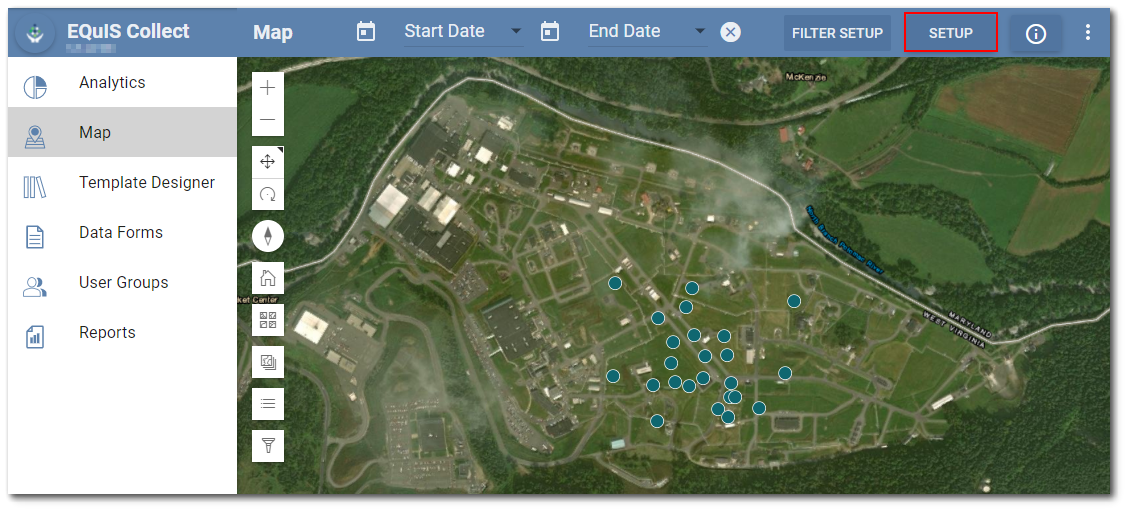 The User Report Layers window will open. Click the Clear Cache button in the left pane of the window and click the OK button to close the window. Any new data should now display on the map.