EQuIS supports English, Portuguese, Spanish, French, and German languages, but not all regional variations (e.g. Spanish - Latin America). The Additional Language Files option in the EQuIS Professional installer contains the following multilingual resource files required to run EQuIS Professional in additional (non-English) languages:
•Spanish (Español)
•Portuguese (Português)
•German (Deutsch)
•French (Francais)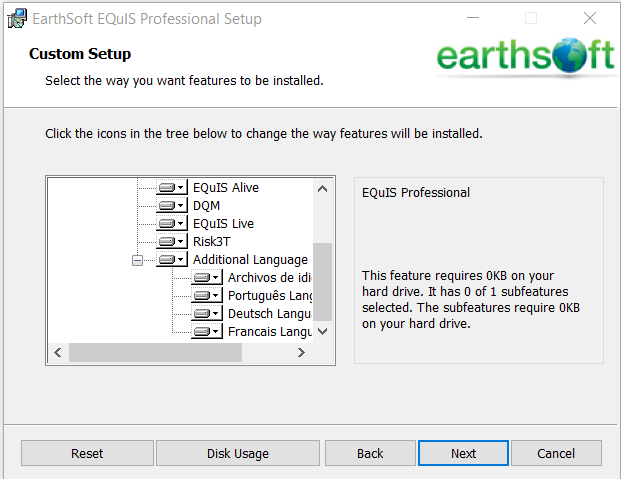 If users are not using any of these additional languages, EarthSoft recommends omitting them from the installation.
For more information on setting EQuIS to use different language or regional settings (such as date formats), see Regional Settings or Languages.
Copyright © 2023 EarthSoft, Inc. • Modified: 18 Sep 2023