Use the Advanced File Search button to search for and/or filter information to find a specific file. The Advanced File Search button opens up an Advanced File Search window, which can be used to filter specific file items in Enterprise based on search criteria specific to file metadata fields.
This includes the following parameters:
•Title

•Author

•Uploaded by - the user name of the uploader

•Confidential

•Facility

•Location

•Date

•File content (with full-text index enabled in the database)

•Remark

•Filename
If custom file metadata parameters have been defined in the RT_FILE_PARAM_TYPE table, other fields may also be displayed.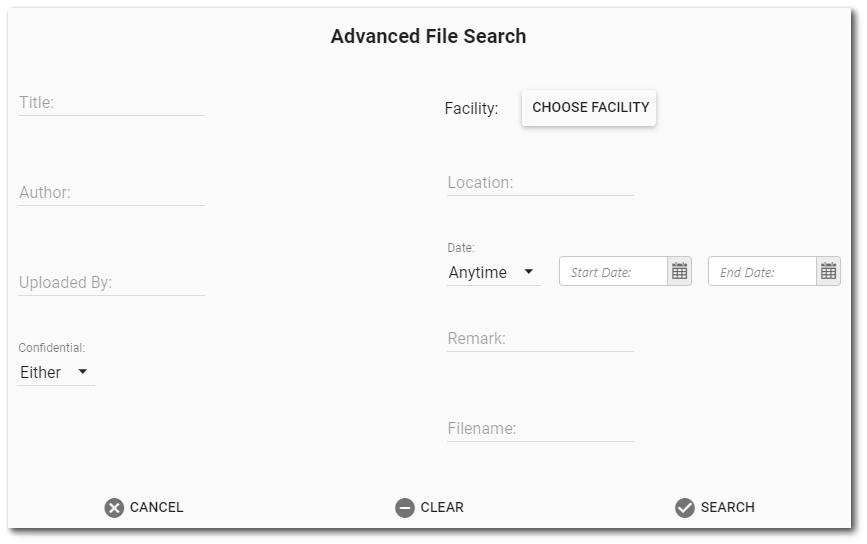 Note: When the date filter is set to "Anytime", files with a null date property (i.e., no file date) will appear in the search results.
Copyright © 2023 EarthSoft, Inc. • Modified: 24 Sep 2023