To change your user password in Enterprise 7, login and open the User Profile window by clicking the More Options

icon on the right-side of the main window frame for the selected dashboard. From the drop-down menu, click on your username next to the user profile icon

to open the User Profile Editor window.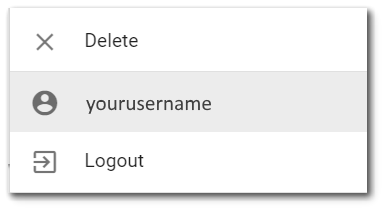 On the General tab, select the Click Here to Change Password button, as shown below: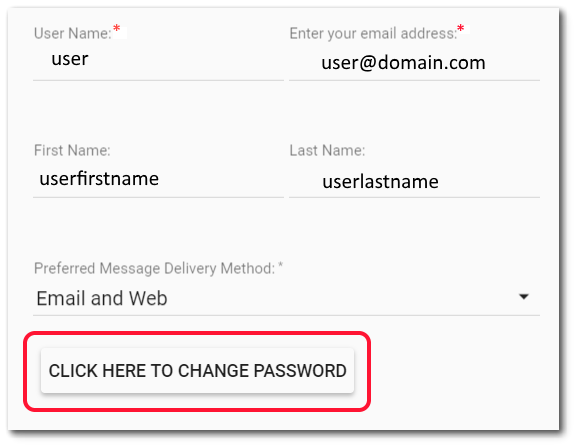 After clicking this button, a New Password field will be displayed.

Enter a new password and type it again in the Confirm Password field. The password must meet the following requirements:
•Between 6 and 30 characters in length
•At least one lowercase character
•At least one uppercase character
•At least one numeric digit
Save the new password by clicking on the Save

button.