EDGE features an integration with EQuIS Data Processor (EDP), allowing easier access to EDP and its functionality, without the need to manually open EDP. The integration can be used in Standalone Mode or Connected Mode.
Standalone Mode
1.In the Home tab, click "EDP Export"

2.Click Open in EDP.

Connected Mode
This method allows you to open EDP connected to the database, and affords the same functions as seen in Professional EDP. This feature requires the EQuIS Schema Connection License.
Within the EDGE Settings, set Enable EQuIS Database Connection to 'True'.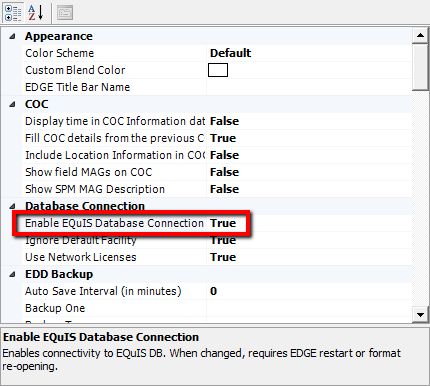 In the Database tab, click on Connect to EQuIS Database.

Then follow the same steps to open EDP as explained in the Standalone Mode instructions above.