The TabImages tab in EDGE will display image files for viewing in the field. The image files must be stored in a folder titled Files, which must reside in the same directory as the EDGE EDD.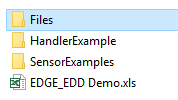 Make the TabImages tab visble using the Data Tab Chooser, or, if not found there, use the Configuration Plugin to enable the tab first.
Within the tab, all the images in the \Files\ folder will be presented as buttons. Clicking on any of them will load the image into the tab. Use the (+) and (-) buttons to zoom and and out. Reset will revert the image back to its original size. Only one image may be viewed at a time.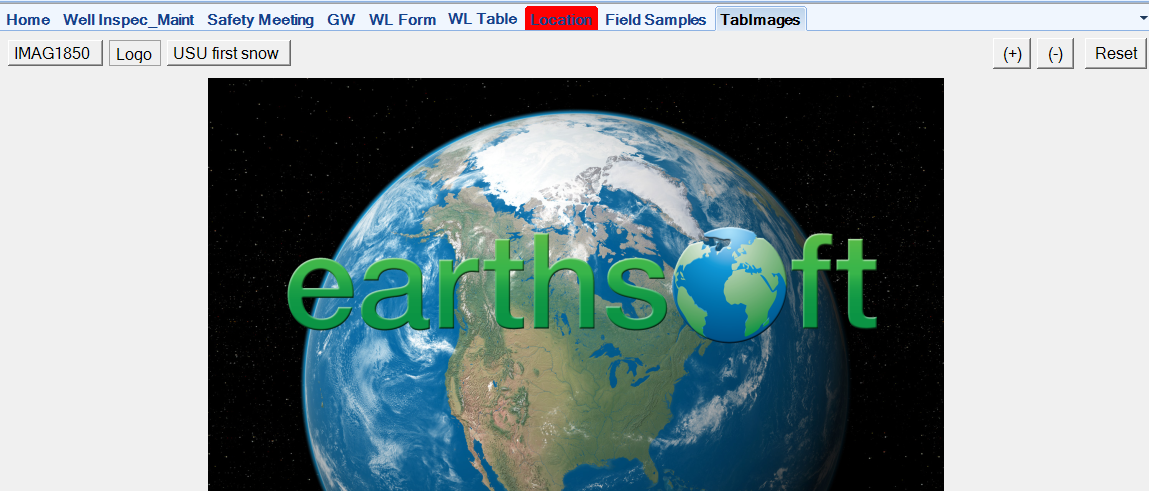 The EDGE Field EDD - Batch and EDGE Field EDD - Batch (Non SPM) reports allow the user to automatically export a batch of EDDs with files nested in the appropriate structure for each EDD. Make sure to click the Images > 'Include image files' input parameter to export files, then configure the File Filter input parameters as desired. For more information regarding the setup of this report, see the help article EDGE Field EDD-Batch Report.