The EDGE Options screen enables the setting of default working folders for COC exports, COC templates, EDDs, Formats, Images, and Sensors, and up to two backup folders. When the backup folder(s) are designated, a copy of the current EDD is saved to each backup destination every time the EDD is saved in EDGE.
From the EDGE Application menu, select Options in the lower-left corner.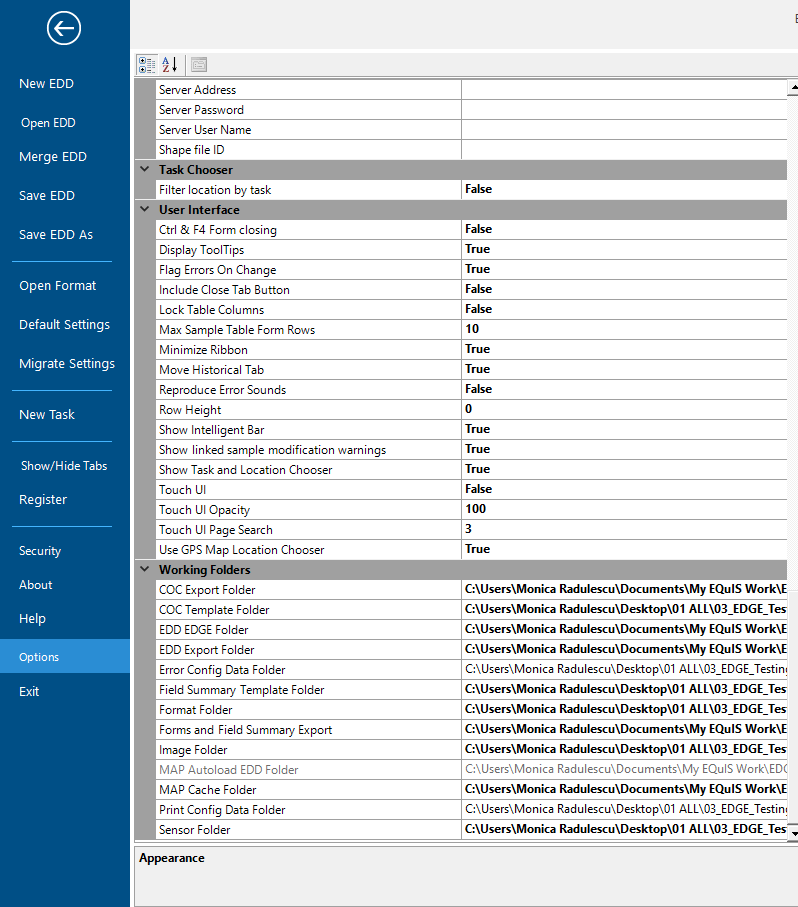 Options - Working Folders
Review the Working Folder default locations and set each as desired. For example, to allow EDGE to access format files from a Formats folder on the Desktop, change the default value of C:\Program Files\EarthSoft\EDGE\Formats to C:\Users\Administrator\Desktop\Formats.
TIP: Setting these folders properly is important for minimizing steps in the field by directing the application to the correct default locations.
For more information about Working Folders, go to Application Options and scroll down to: