The Boring Log form is a configured version of the Depth Form, commonly used for geotechnical information. This form is used to populate a variety of sections in the EDGE EDD, depending on the configuration chosen.
Example Layout
The Boring Log form includes an example layout that may be used. To open this, click Setup > Default Layout. A General Info section of data fields will appear. The depth sections, where columns will be plotted on the form, will appear after a location is selected from the Location Chooser.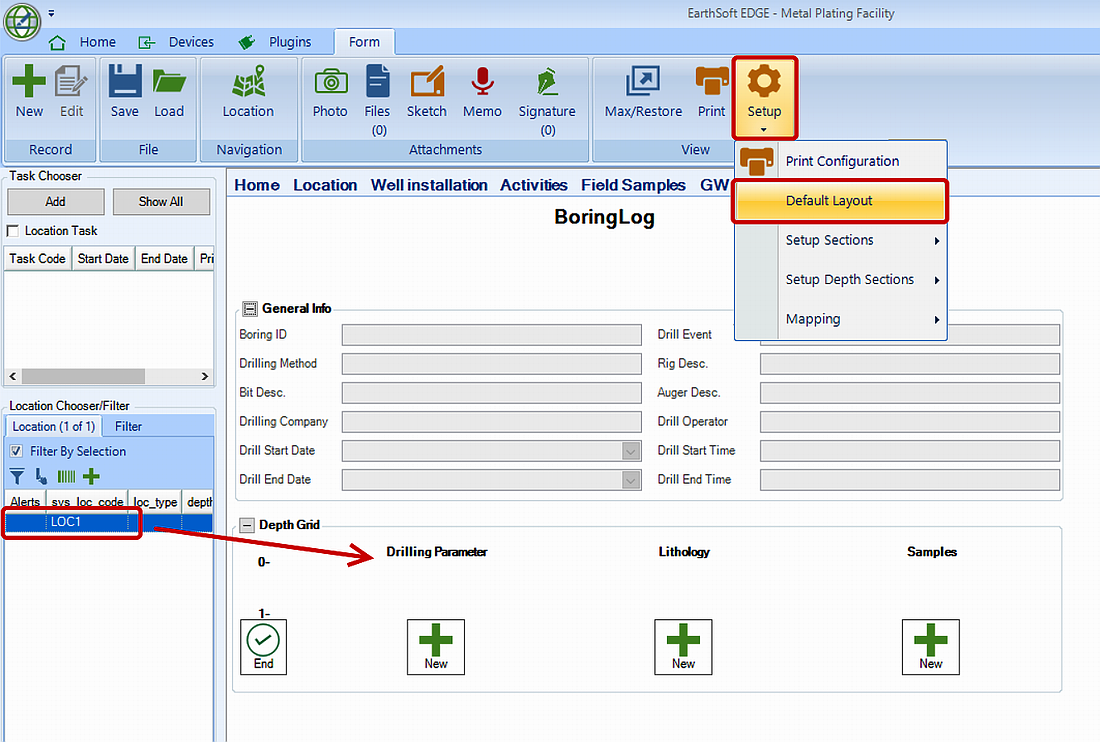 Configuration
Please see the Depth Form article to configure the Boring log.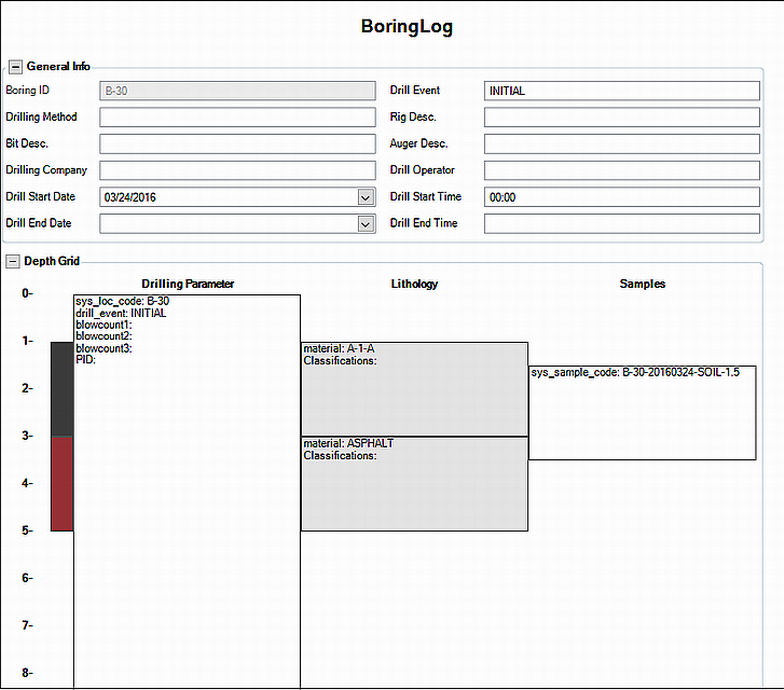 Copyright © 2023 EarthSoft, Inc. • Modified: 26 Mar 2020