1.Right-click on PageHeader1, select Insert, then select Report Header/Footer.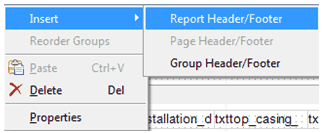 2.From the Active Reports toolbar, select Textbox.
3.Take your cursor (now a crosshair) and draw a box where you would like the header to appear.
4.Double-click on the box and enter the report's header information (e.g. title of report) in the Properties tab, as described in the Column Headers section.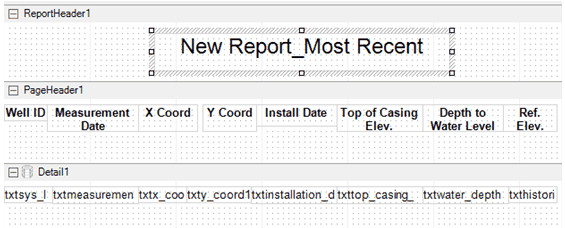 5.Preview your report again to verify the appearance is as desired.
6.The report preview can be printed or exported to an Excel file, to HTML or as a PDF format by clicking the appropriate icons at the top of the screen.