In EQuIS Professional, the data grid offers several options for viewing and exporting data in EQuIS tables, views, or grid reports.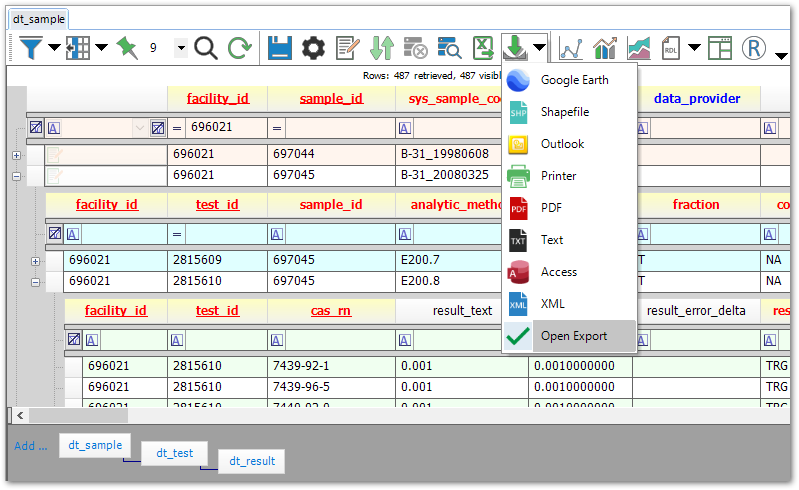 Context Menu
The following options are available after right-clicking within a grid:
•Related Tables – show parent or child table entries for each record (only available in tables)
•Column Chooser – configure how columns display
•Group By – turns on Group By mode, described below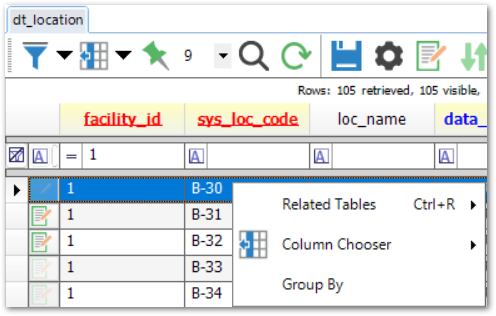 Group By
Right-click on the grid and select Group By to enable Group By mode. The Group By bar will appear in grey above the columns with instructions:

Drag a column to the Group By bar to group by that column. Drag a column out of the Group By bar to remove that grouping. Dragging multiple columns will group by each, in order: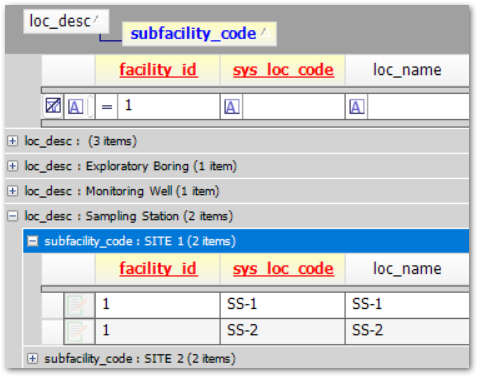 Grid Toolbar
Exports
The Exports

button in the grid toolbar opens the Exports dropdown menu.
Other Report Output