EDGE includes an example Chain of Custody (COC) template at …\EDGE\COC Template. This template is available for selection in the EDGE COC Manager.

1.View the selected COC template in Excel by clicking on COC Options from the ribbon.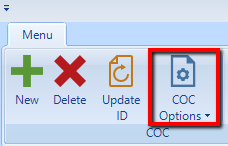 2.Select Open Blank Template in Excel.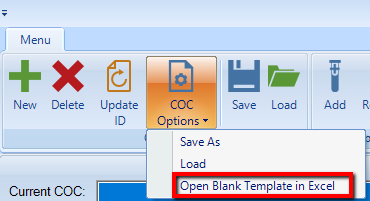 3.Save the project COC template in the COC Template Folder as as indicated under EDGE > Options > Working Folders.
4.Remove any files in the COC Template Folder that should not appear in the COC drop-down list.