Follow the steps below to display data point labels.
1.Create the Line Chart.
2.Right-click on a chart area and select Series>SeriesName>Edit style... (Figure 1).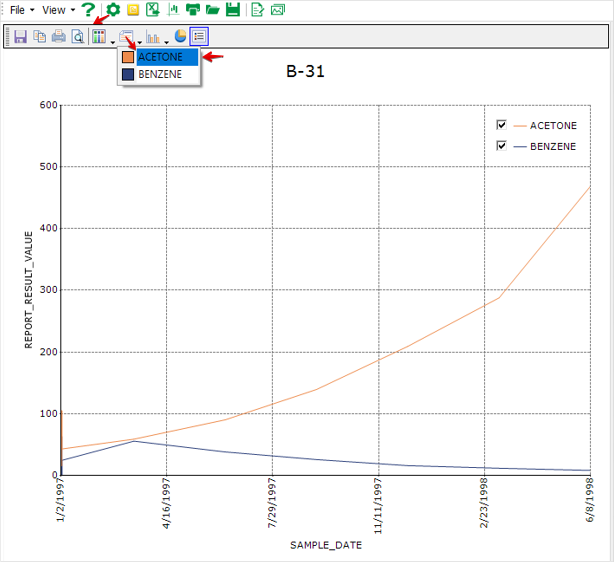 Figure 1
3.Select Text in the Chart Series Style window, check Display Text and click OK. The Y axis values are displayed as the labels at the data points (Figures 2 and 3).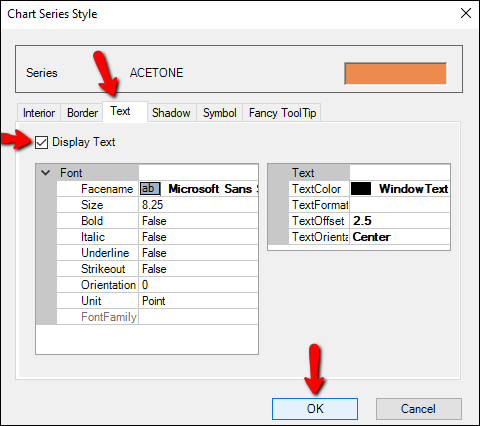 Figure 2
Notes:
•To adjust the font and positions etc. of the labels, modify the properties under Font and Text (Figure 2).
•The highlighted label (70.74) indicates a duplicated value (Figure 3).
•Adding chart labels is conducted to one chart series of the active chart at a time.
•Data point labels are not supported in Excel exports, but are included in image file exports.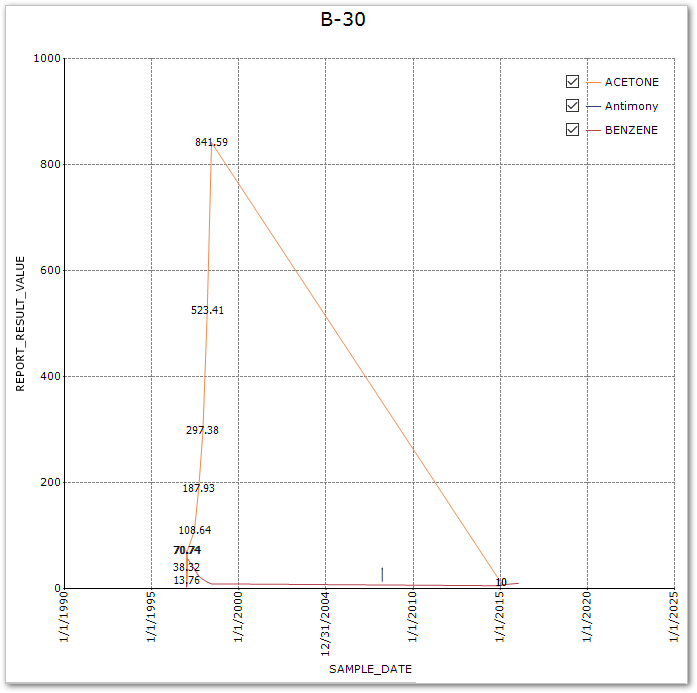 Figure 3