Follow the steps below to display data point labels.
1.Create the Line Chart.
2.Click Turn On/Off Current Chart Editor tool

. Click the Edit Style tool

on the Chart Editor toolbar and select a chart series to be edited.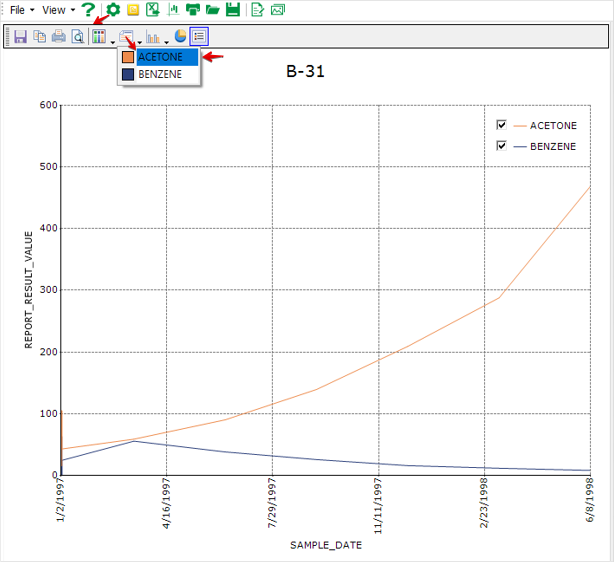 3.Select Text in the Chart Series Style window. Check Display Text and click OK. The Y axis values are displayed as the labels at the data points (see two images at end of this article).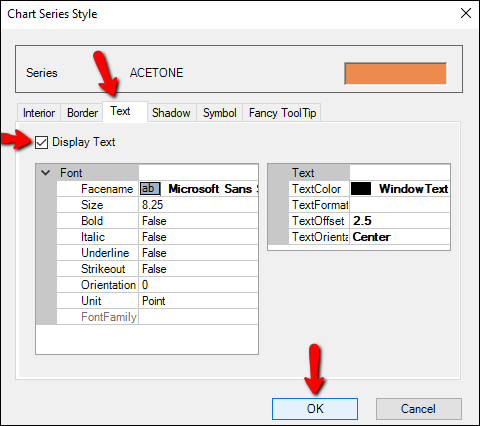 Notes:
•To adjust the font and positions etc. of the labels, modify the properties under Font and Text (see image above).
•The highlighted label (70.74) indicates a duplicated value (see image below).
•Adding chart labels is conducted to one chart series of the active chart at a time.
•Data point labels are not supported in Excel exports, but are included in image file exports.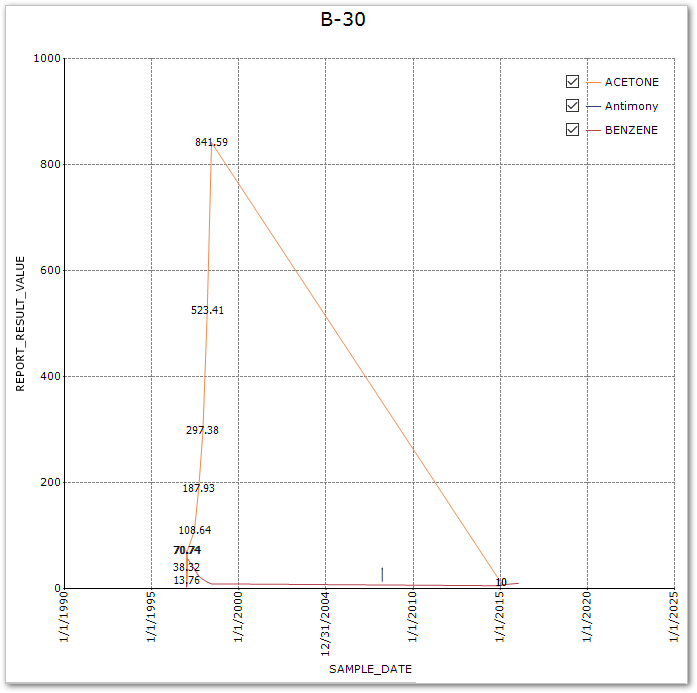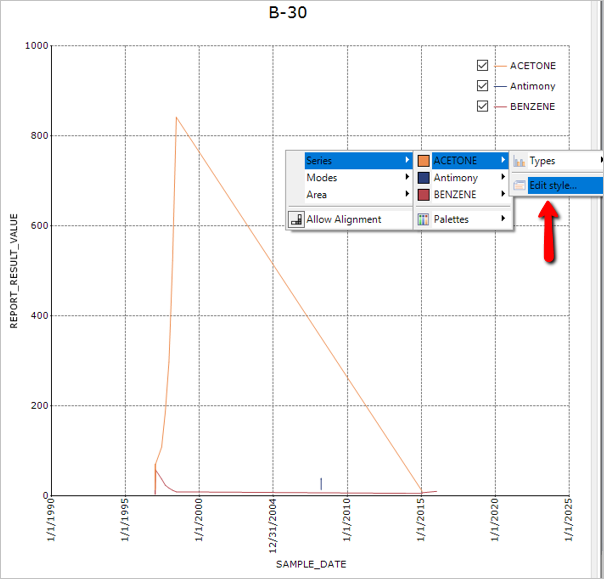 Copyright © 2023 EarthSoft, Inc. • Modified: 21 May 2020