Follow the steps below to set the field size for a form:
1.On the Form tab, click Setup in the View group and select the desired section (e.g., Sample) to set the field size.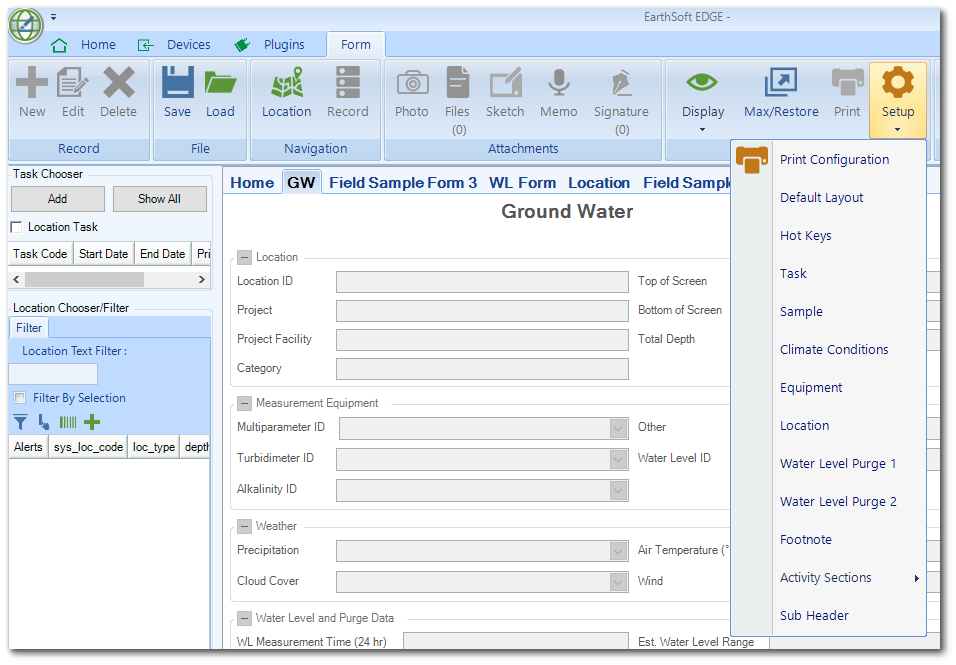 2.In the Data Section window, select the desired column/field and then select a value in the Field Size drop-down menu. Setting the field size to Automatic will automatically adjust its size according to the EDGE format. Use the Custom option to define the Number of Lines.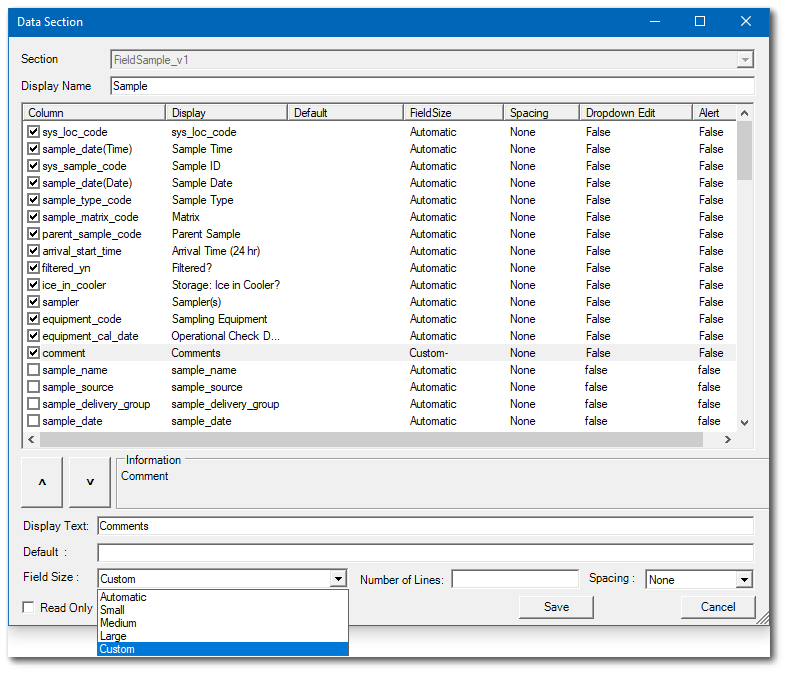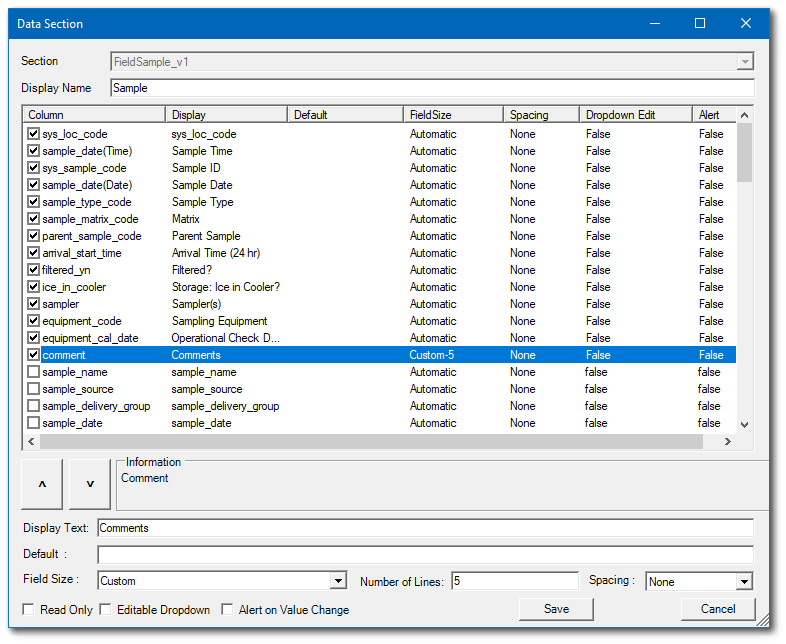 In this example, the field Comments text box is now modified to be 5 lines high.