To resolve an error when creating an EDD, complete the following steps.
1.Locate the cell with the error. The offending cell will be highlighted. The errors are color-coded as shown in the image below.
2.Change the value until it conforms to a correct value. The error cells will display a tooltip describing the error and the values that are acceptable.
3.The errors in the data files are indicated by color-coded cells. The default color codings are shown below.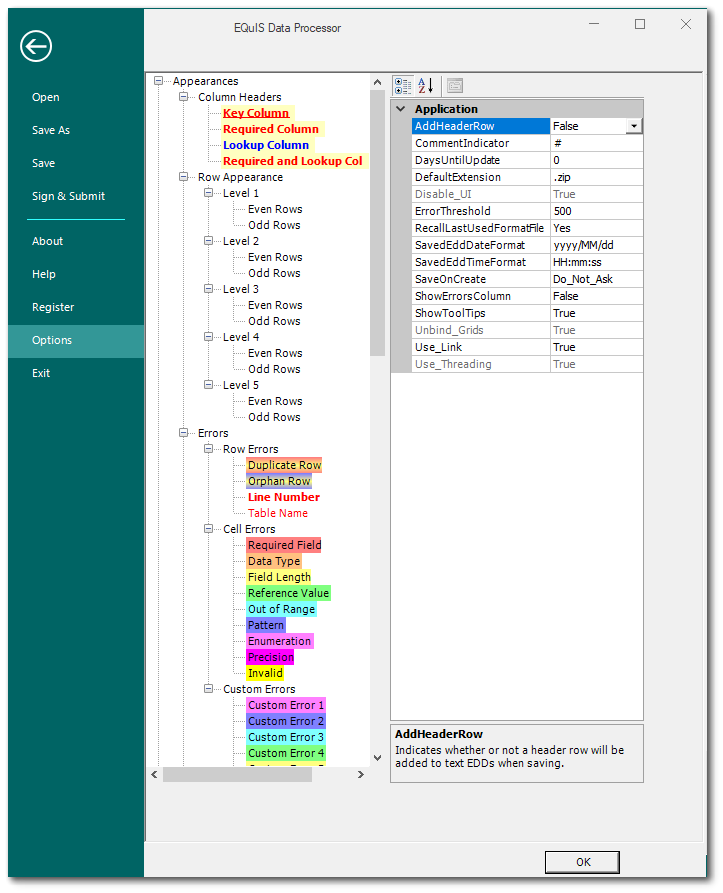 Note: To customize the default color-coding, click the File tab or the EDP Application button

in the top-left corner, then 'Options' and then expand 'Appearances' and select an attribute to modify.
Tip: If the error is valid, right-click and select Add Value to change or add the value to the database.
It is also possible to save an error log.