The EQuIS EDP Load and Append function allows users to load and append data from multiple EDDs into a single EDD for further use and editing.
1.Launch EDP
.
2.Select a format file

.
3.Load an EDD

.
4.To Load and Append the data, right-click on the section (also referred to as the table).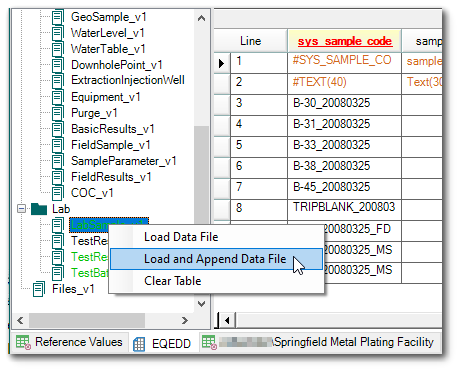 5.Select Load and Append File Data.
6.Select the file name. The data will load.
7.Export the data to an EDD or to Excel

.