This functionality gives you an option that allows EDGE to notify you if the specific field value has been changed.
To turn it on, follow the steps below.
1.On the Form tab. click on "Setup Sections" and select the section for which you want to turn the alerts on. For this example, we have selected "Sample".

2.On the Data Section Form, select the column/field for which you would like to turn alerts on, then add a check on "Alert on Value Change" located on the bottom-left of the window. Once it is checked, click Save.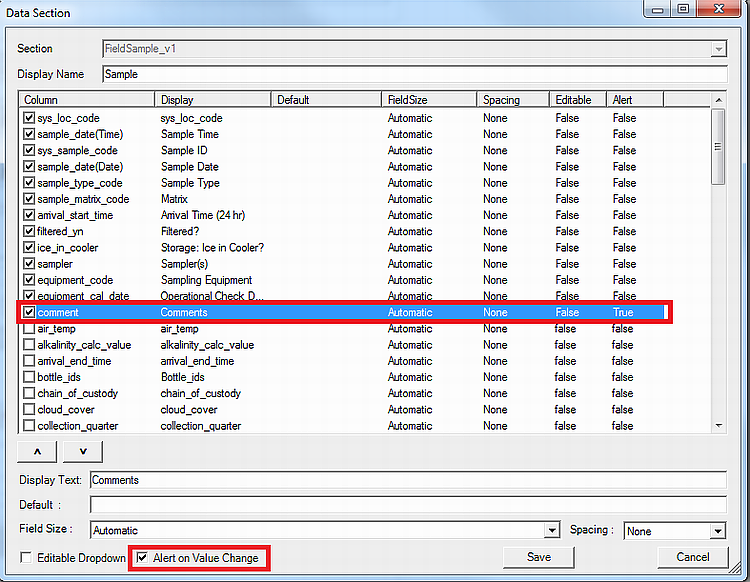 If the comment field is changed, the following message will display: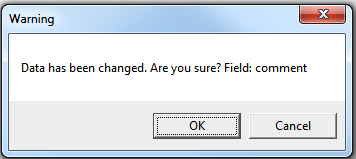 Click OK to apply the changes or Cancel to discard the changes.