Keywords: .net, framework, requirements, Microsoft, platform, 3.5sp1, 3.5, 135887
For information on .NET requirements, see the .NET Framework Developer's Guide Minimum Configuration page.
| | |
| --- | --- |
| | Note: As of the 6.5.0 release of EDGE, .NET Framework 4.0 or higher is a requirement. |
What is .NET?
The following information comes from Microsoft What is .NET?
.NET is the Microsoft Web services strategy to connect information, people, systems, and devices through software. Integrated across the Microsoft platform, .NET technology provides the ability to quickly build, deploy, manage, and use connected, security-enhanced solutions with Web services. .NET-connected solutions enable businesses to integrate their systems more rapidly and in a more agile manner and help them realize the promise of information anytime, anywhere, on any device.

The Microsoft platform includes everything a business needs to develop and deploy a Web service-connected IT architecture: servers to host Web services, development tools to create them, applications to use them, and a worldwide network of more than 35,000 Microsoft Certified Partner organizations to provide any help you need.
Each new version of the .NET Framework retains features from the previous versions and adds new features. So even though .NET 4.0, is installed on a machine, .NET 3.5.1 may still be needed. Multiple versions of the .NET Framework can be loaded on a single computer at the same time.
To see which version of .NET Framework is installed, navigate to Control Panel>Uninstall a program, then scroll to Microsoft .NET Framework... and note the highest version.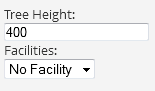 For further information regarding .NET Framework, and for the latest installation links, please see the following web pages:
.NET Framework Versions and Dependencies: http://msdn.microsoft.com/en-us/library/bb822049.aspx
Installing the .NET Framework: https://msdn.microsoft.com/en-us/library/5a4x27ek.aspx