Keywords: sample planning module, sample planning modules, hnm 20006 (also for SPM v7.0), fb 94084
This lesson demonstrates how to set up Contract Method Analyte Groups (Contract MAGs), which are used for scheduling samples, tracking bottles and containers, and creating the COC for the lab(s).
| | |
| --- | --- |
| | Note: Contract Method Analyte Groups are required to schedule Tasks which include samples for laboratory analysis. |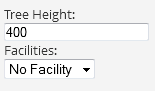 Click Add from the Method Analyte Groups tab. The SPM Contract MAG screen opens for creating Contract Method Analyte Groups based on Method Analyte Groups found in RT_MTH_ANL_GROUP.
| | |
| --- | --- |
| | Note: Contract MAGs can also be created by importing existing records from the RT_MTH_ANL_GROUP table. More information is found here. |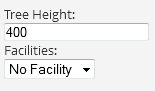 Populate the following information:
1. Parameters
CONTRACT MAG NAME

Text (2000)
A name for the new Contract MAG.

METHOD ANALYTE GROUP

Required
Lookup: RT_MTH_ANL_GROUP.METHOD_ANALYTE_GROUP_CODE
If the RT Import procedure was followed above, this field should already be populated. If not, select a MAG that contains the analytes that should be added to the Contract. Multiple MAGs may contain the desired analytes.
The drop-down list displays all MAGs from RT_MTH_ANL_GROUP that are assigned to either the current facility or to no facility.
When a MAG is selected, all members (analytes) belonging to that MAG will appear in the Contract MAG Members checklist. Select or deselect the desired members (analytes) by checking or unchecking the associated check boxes.

GROUP TYPE

Text (20)
The type of MAG.

COST

Numeric
Available when the SIMPLE radio button is selected.
The cost for the entire MAG can be entered here. If more than one Contract Analytic Method is being used, the cost can be assigned to each Contract Analytic Method and those costs will be summed for the Contract MAG.

COST CALC CODE

Lookup: RT_SPM_COST_CALC.COST_CALC_CODE
Available when the ADVANCED radio button is selected.
The cost calculation code that defines the MAG rates for the data provider.

COST TYPE

Lookup: RT_SPM_COST_CALC.COST_TYPE
Available when the advanced radio button is selected.
"MAG" if the COST CALC CODE defines cost per MAG, "ANALYTE" if the COST CALC CODE defines cost per analyte.

TASK TYPE

Lookup: RT_TASK_TYPE.TASK_TYPE
Can be used to specify the order of importance of a Contract MAG in EDGE.

SHOW MAG MEMBERS ON COC

Check to list Contract MAG members (analytes) individually on COCs.
2. Check the Import member check box for each individual analyte to include in the Contract MAG. Alternatively, click Include: All or Highlighted.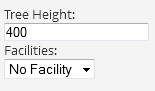 3. If the Contract MAG will be associated with
containers
, highlight one or more records, then click
Contract Analytic Method: Assign
or
New
.
4. Click
Create
to save the Contract MAG information entered.
5. Click Save in the Contracts window to save the Contract. Click the Close button to exit the Contracts interface.

View the historical documentation here.